Topless Femen Activist Amina 'Safe Home' in Tunisia after Death Threats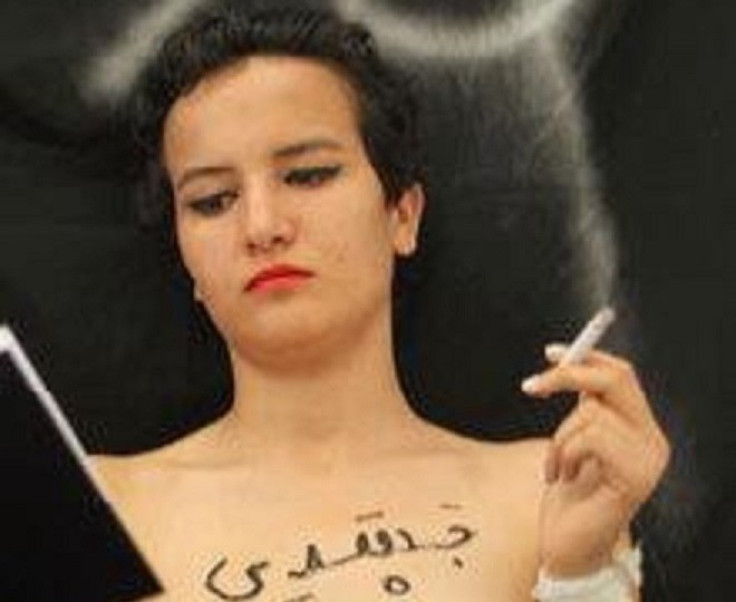 A Tunisian member of radical feminist group Femen, who disappeared after receiving death threats for posing topless online, is home with her family.
Lawyer and women's right activist Bouchra Bel Haj Hmida delivered the news that the 19-year-old activist, known only as Amina, is safe.
Hmida also denied rumours that Amina was taken by her parents to a psychiatric hospital in Tunis after posting the picture of herself.
"[Amina] has never been in a psychiatric facility," Hmida told Tunisia Live.
It is not known where Amina has been over the last few days. Speculation suggests she may have been hiding in her home after posting the picture on Femen's Tunisian fanpage.
The picture, in which Amina appears with the words 'F**k your morals' emblazoned across her chest, triggered public outcry among Tunisia's Muslim population.
'Stoned to death'
Amina had been in contact with Femen's Ukrainian leader Inna Shevchenko, who wanted to set up a branch in Tunisia. Femen has recently carried out a number of high-profile protests across Europe, including topless marches in Paris and an ambush of Silvio Berlusconi.
However at the end of last week, Shevchenko told the Atlantic: "Amina and I were in contact by phone until four days ago, when she disappeared.
"Her phone went dead and her Facebook page was removed, which also meant I lost all my correspondence with her. I can't get hold of her."
Last week Tunisian radical imam and politician Adel Almi, who heads the Commission for the Promotion of Virtue and Prevention of Vice, said the girl deserved to be whipped or even stoned to death.
Almi claimed Amina's actions could cause "epidemics and disasters" and "be contagious" to other women.
Femen answered with a call for Tunisian women to send their topless picture in support of Amina.
After a Tunisian woman named Meriam replied with an image and the message "My body belongs to me!" Islamist cyber-pirates hacked Femen-Tunisian fanpage's facebook and twitter accounts, replacing pictures and other material with religious messages and videos of verses from the Koran.
"The page has been hacked and God willing, this debauchery will disappear from Tunisia," hackers wrote on the page.
A petition asking for the Tunisian government to protect Amina's "life and liberty" and to prosecute those threatening it was subsequently launched by website change.org and reached more than 75,000 signatures in a few days.
© Copyright IBTimes 2023. All rights reserved.