British boxer Amir Khan allegedly sent sleazy text messages to a single mother where he called his pregnant estranged wife Faryal Makhdoom a ''Kylie Jenner plastic surgery obsessive.''
The 30-year-old former champion – who has made more headlines of his personal life than career in the past year – is said to have bombarded a teacher named Sophie with a string of flirty messages.
He urged her to send him raunchy videos and revealed in the messages that his wife since 2013 had ''an obsession with surgery'' which ruined her looks and turned him off.
Sophie told Daily Star: ''He said she was good-looking until she started following Kylie Jenner and changing her looks.
''He said she had no need for the work, then added 'nobody would have her for a one-night stand now', which was a rude thing to say.''
Khan – who shares daughter Lamaisah with Makhdoom, 26 – reportedly swapped numbers with the single mother after meeting her in a hotel car park. She claims he immediately began to send her seedy messages.
The pair began talking some more before Khan begged the mum to send him X-rated clips, but later claimed the request was made by a friend as a joke.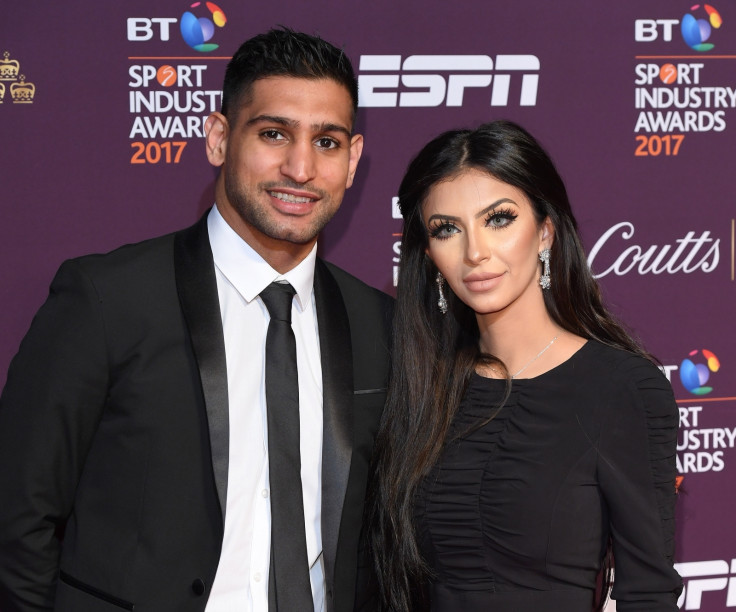 Khan split up with Makhdoom very publicly in August in a string of explosive and telling tweets after accusing her of cheating on him with fellow boxer Anthony Joshua.
He tweeted: "Thanks to Faryal for clearing up the accusations she had made about my family in the past which were false".
He added: "Unfortunately it didn't work out between Me and Faryal and we are still going ahead with the divorce. We are in good talking terms.
"We have to think about our daughter Lamaisah who I will always be there for. I wish Faryal all the very best for the future.''
Makhdoom was said to be ''distraught'' after Khan's online admission but has since been working on her eponymous cosmetics line and life as a single mother since the break up.
Throwing herself back into work, Makhdoom recently said on Instagram: ''I'm too busy working on my own grass to notice if yours is greener''.