Amir Khan has opened up about his troubles with wife of four years Faryal Makhdoom, claiming I'm A Celebrity has made him believe that his marriage will ''last forever.''
The 31-year-old boxer from Bolton – who was voted off the ITV show on Saturday (9 December) – said that his experience in the jungle has changed his cheating ways.
Khan told The Sun on Sunday that he vows to stay faithful to American-Pakistani cosmetics entrepreneur Makhdoom for good, after admitting on the show that he had been ''messing around''.
The former world boxing champ also revealed he had grown close to favourite Georgia ''Toff'' Toffolo, 22, and Boris Johnson's dad, Stanley, 77, while starring on the show.
Speaking about his newfound appreciation for his family, he said: ''I definitely have more appreciation for my little girl and my wife Faryal, because I wasn't around them.
"I was so far away. I missed them like crazy. I don't think we'll break up again now, we both know how much we need each other. It was a bit of a wake-up call for us both and it will only make us stronger."
Khan announced that he would be divorcing Makhdoom on Twitter in August and also claimed she had been unfaithful to him with fellow British boxer Anthony Joshua.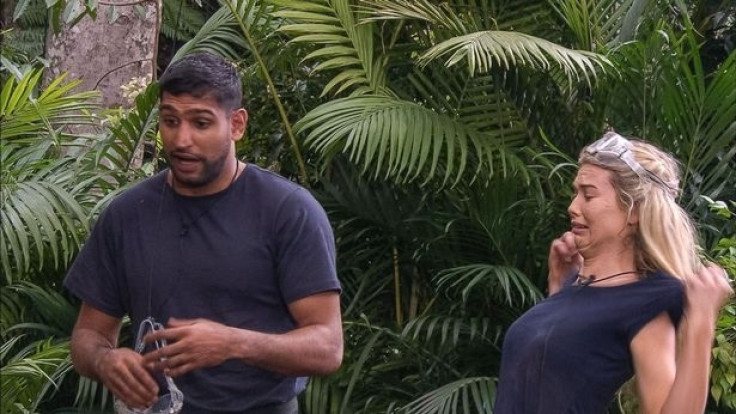 Khan also divulged how worried he was about his wife while in the jungle, adding: "In the jungle I was worried about how the wife is doing, is she getting her medicals?
"She wrote in her letter from home to me that I have to start making her the vegetable juices that I made her when she was pregnant last time. I want to make sure she is eating healthily and that I am feeding her the right nutrients. I am a very caring husband,'' he continued.
The jungle appears to have been therapeutic for the sportsman, as he said: "Family-wise being in the jungle has made me realise how important they are to me.
"In a weird way being away from them has made me feel closer to them.
"I spoke to her on the phone, Lamaisah was asleep, she is happy I am out now and she said, 'Enjoy your last few days in Australia and I can't wait to see you.'"
Asked if they would renew their wedding vows, he added: "We don't do vow renewal in Islam, we didn't really have the divorce or anything and also it's void when a girl is pregnant to get divorced. So it was all a lesson, and I think it will last forever now."
The boxer announced that he had rekindled his relationship with Makhdoom last month, telling his 1.1m Instagram followers: ''With my 4 month pregnant wife, after sorting out all the issues. Closing the year with a happy ending @faryalmakhdoom.''
Khan also expressed his admiration for Made in Chelsea star Toff, who he is hoping will be the jungle queen. He added: "She's amazing. We became very close, she's really caring. We had loads of conversations and spoke about the jungle gym and diet.
"I was closest to her out of all the girls.''
I'm A Celebrity continues tonight at 9pm on ITV.