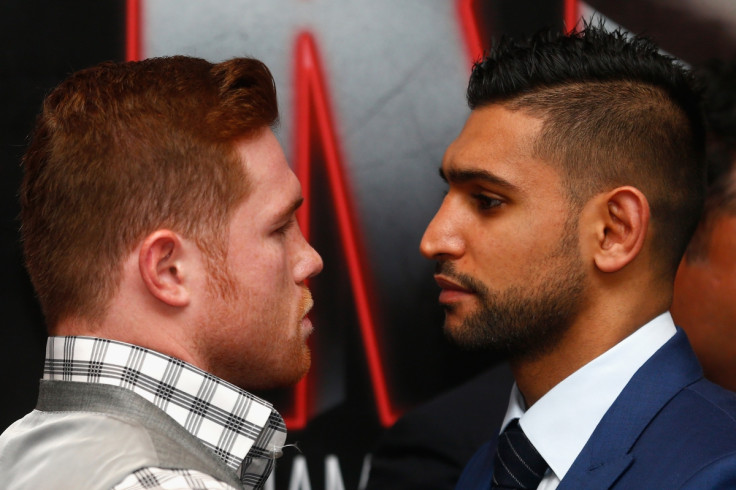 Amir Khan thinks his speed will be the key against Saul 'Canelo' Alvarez when the two face each other for the WBC middleweight championship in Las Vegas on 7 May. The 29-year-old Brit is moving up eight pounds in weight, from the welterweight limit to a catch weight of 155 pounds, for the much-anticipated fight – but does not think the extra bulk will prove a hindrance.
The fight is the biggest of Khan's 11-year career as a pro and he is confident of retaining his speed despite moving up in weight for the bout, taking place at the new T-Mobile Arena. "Stepping up a couple of divisions has definitely given me more muscle and strength," he explained to ESPN. "My speed will be a bit better in this fight.
"I've got a bit more power. When I throw those shots I will be throwing them with power. Every punch thrown becomes more perfect and the timing will be there."
Khan said his jaw-dropping hand speed has not been affected by the extra weight he is carrying. "The speed will help me. People say putting on muscle will slow me down, but I haven't seen that so far and my sparring partners have been having problems with my speed," he said.
"Speed is what is going to win me the fight. Canelo is going to be hit by punches he will not see coming. He will want to walk me down, but he's not going to be able to cope with the speed."