Politicians will be confronted if they use "toxic language" during the general election campaign, Amnesty International UK warned on Friday 28 April.
Kate Allen, director of the human rights group, told IBTimes UK that her organisation will call out such behaviour.
"What politicians say influences public opinion and behaviour. We want them to be careful," she said. "You mentioned the EU referendum campaign and there were significant times when that didn't happen and the language was bad and many people contributed to that.
"We saw in the week after the EU referendum a 57% spike in hate crimes. It does have its impact."
When asked how she would define "toxic language", Allen said "you know it when you see it".
"Instinctively we know what is unacceptable," she added. "It's where politicians demonise particular groups or where they blame particular groups for the ills of society or cast aspersions.
"It's also where politicians appeal almost in a dog-whistle way to prejudice, whether that's around race or LGBTI [lesbian, gay, bisexual, transgender and intersex] or other issues."
Ukip faced heavy criticism during the EU referendum for the party's "breaking point" poster, which showed migrants crossing the Croatia-Slovenia border in 2015.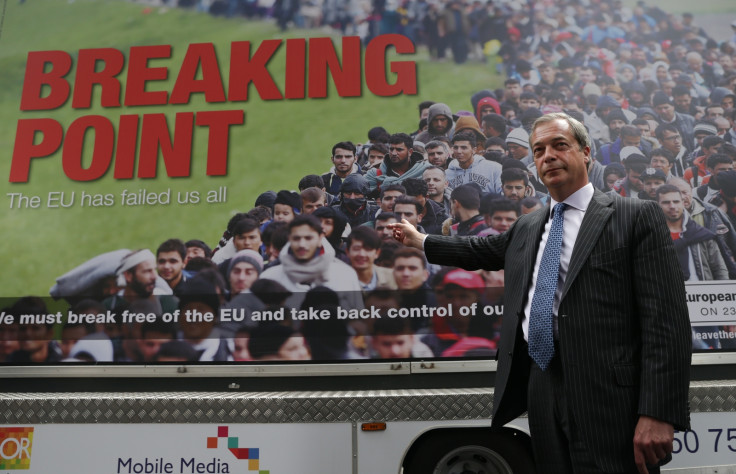 Archbishop of Canterbury Justin Welby accused Nigel Farage of "pandering to people's worries and prejudices", whilst the former Ukip leader refused to apologise for the poster. The party has more recently been attacked over its "integration" proposals, which include banning the burka in public places.
Ukip MEP James Carver even quit as the party's foreign affairs spokesman over the controversial policies.
"I would be one of the first to condemn a ban on wearing a crucifix as an infringement of liberty. No-one has the right to dictate what people should wear," he said.
"When facial identification is necessary, such as at passport controls, or in a bank, then it is perfectly reasonable to order the removal of veils, as is the practice – but in a free and liberal society, people have a right to their religious beliefs, and to dress as they see fit."