Amy Winehouse died tragically young - aged 27 - of alcohol addiction, leaving two brilliant studio albums, some unforgettable songs and a sense that she could have achieved so much more. Now a Foundation set up in Amy Winehouse's name aims to educate young people about the dangers of drugs and alcohol.
From 2 March, a team of 250 volunteers who have all experienced serious alcohol and drug problems will visit 50 UK schools, talking with teenagers about the perils of addiction, along with experts from Addaction. The results will be monitored by Harvard.
A trial run in Hertfordshire has already been a success and now Amy's father Mitch wants to spread the message about one of society's biggest problems – not just with kids, but also their parents: "I know as a parent I was apathetic and when my daughter was struggling with these problems I thought initially that it would go away. I thought it didn't affect my family, but it did."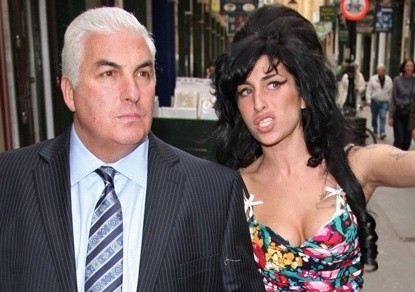 After a much-publicised battle with the bottle, Amy Winehouse died on 23 July 2011, surrounded by empty bottles. A post-mortem found she was five times over the drink-drive limit and had slipped into a coma. A former drug-user, she had just started drinking again after a break. Traces of Librium, often prescribed to ease withdrawal symptoms from alcohol, were found in her body.
Winehouse was 27 when she died, an example of the so-called "27 Club", but her father stresses there's nothing glamorous about a squalid early death. Young people and their parents need more information about alcohol and drugs, he says.
He decided to start the scheme with funding from the Big Lottery Fund having had a request that alcohol and drugs education be put on the curriculum turned down by the government.
"They felt there was adequate education on that subject in schools, but there isn't," says Winehouse, "There are very good, well-meaning people out there, but it's on an ad hoc basis and we decided that, rather than wait for the government to galvanise itself into some kind of action, we would take the first steps."