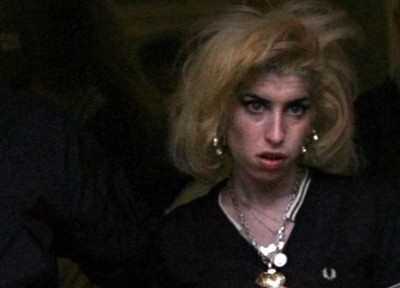 She may have been plagued with drink and drug problems in life but embattled singer Amy Winehouse has followed Michael Jackson with record sales after death.
The Back To Black singer's unreleased songs entitled 'Amy Winehouse Lioness: Hidden Treasures' has been released today just months after the star found dead at her London home on the 23 July.
The 45 minute album, which features new tracks as well as cover versions and early renditions of previously released songs dating back as far as 2002 was produced and mixed by Salaam Remi and Mark Ronson.
The album adds to the singer's legacy one last time in the same way that Michael Jackson's posthumous album 'Michael' did when it was realeased last year.
Was Amy Winehouse Suffering from Mental Illness?

Her fans will be able to enjoy the stars signature voice from beyond the grave in the new album which also includes the last track she ever recorded, a duet with Tony Bennett entitled 'Body & Soul'.
Other tracks include a duet with rapper Nas, aka Nasir Jones, whom she references on the song 'Me & Mr Jones' as heard on breakthrough album 'Back To Black' as well as a demo of Leon Russell's "A Song for You."
The five-time Grammy winner artists' new album shot straight to No1 in Amazon's pre-release chart even before it was released.
Her record label Island/ Universal has also announced plans to donate £1 from every sale to her father Mitch's new charity The Amy Winehouse Foundation, which was launched on September 14, Amy's birthday.
An official inquest into cause of death in October ruled death by misadventure. The singer had 'potentially fatal' levels of alcohol in her system when she died at the age of 27.
Amy Winehouse's death was tragedy but here we remember her for what she did best, perform. Here are just a few of her best performances...