Ancient Hebrew En-Gedi scroll unwrapped and read after 1,400 years – here's what it said
The scroll had been destroyed in a huge fire inside the En-Gedi Holy Ark in 600 AD.
An ancient Hebrew scroll has been unwrapped and read 1,400 years after being destroyed in massive fire. The En-Gedi scroll, which is the oldest Pentateuchal scroll in Hebrew outside of the Dead Sea Scrolls, had been stored away since it was discovered by archaeologists in 1970. However, modern digital technology has now allowed scientists to peer through the charred remains to find out what was written down.
En-Gedi was home to a large Jewish community between 800 BC and 600 AD – when it was destroyed by a fire. Archaeologists discovered the Holy Ark of the synagogue during a dig almost half a century ago. In it, they found charred lumps of parchment.
These were preserved and stored away as there was no way to reverse the damage that had been caused them. "Each fragment's main structure, completely burned and crushed, had turned into chunks of charcoal that continued to disintegrate every time they were touched," the team wrote in the journal Science Advances.
The En-Gedi scroll was shelved and locked away for safekeeping. However, recent developments in digital technology provided scientists with a means of finally uncovering what was written on these ancient texts.
The scientists performed volumetric scans with X-ray microtomography. They were then able to digitally create a page showing the writing. They pieced together over 100 scanned segments and digitally flattened them to recreate an image of the scroll without the need to handle it at all.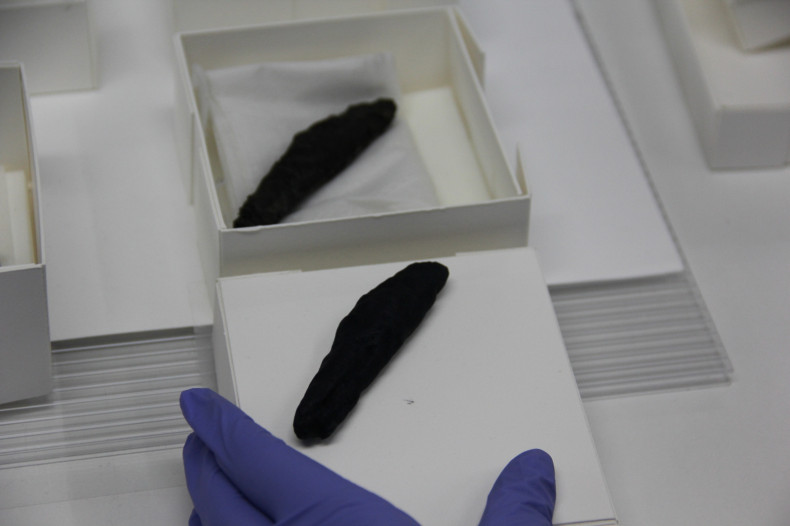 From this they could read text on five of the wraps of the scroll, revealing two distinct columns of Hebrew writing with legible lines, words, letters and spaces. Further analysis showed the scroll was part of the book Leviticus. This makes it the "earliest copy of a Pentateuchal book ever found in a Holy Ark and a significant discovery in biblical archaeology".
As well as this, the team say their work shows the successful application of "virtually unwrapping" extremely delicate texts – potentially opening up a new avenue to explore ancient un-readable scrolls. "The restored En-Gedi scroll represents a significant leap forward in the field of manuscript recovery, conservation and analysis ... we have now achieved our overarching goal, which is the creation of a new restoration pathway – to reach and retrieve text from the brink of oblivion."