Ancient mosaic and bronze stag unearthed in Syria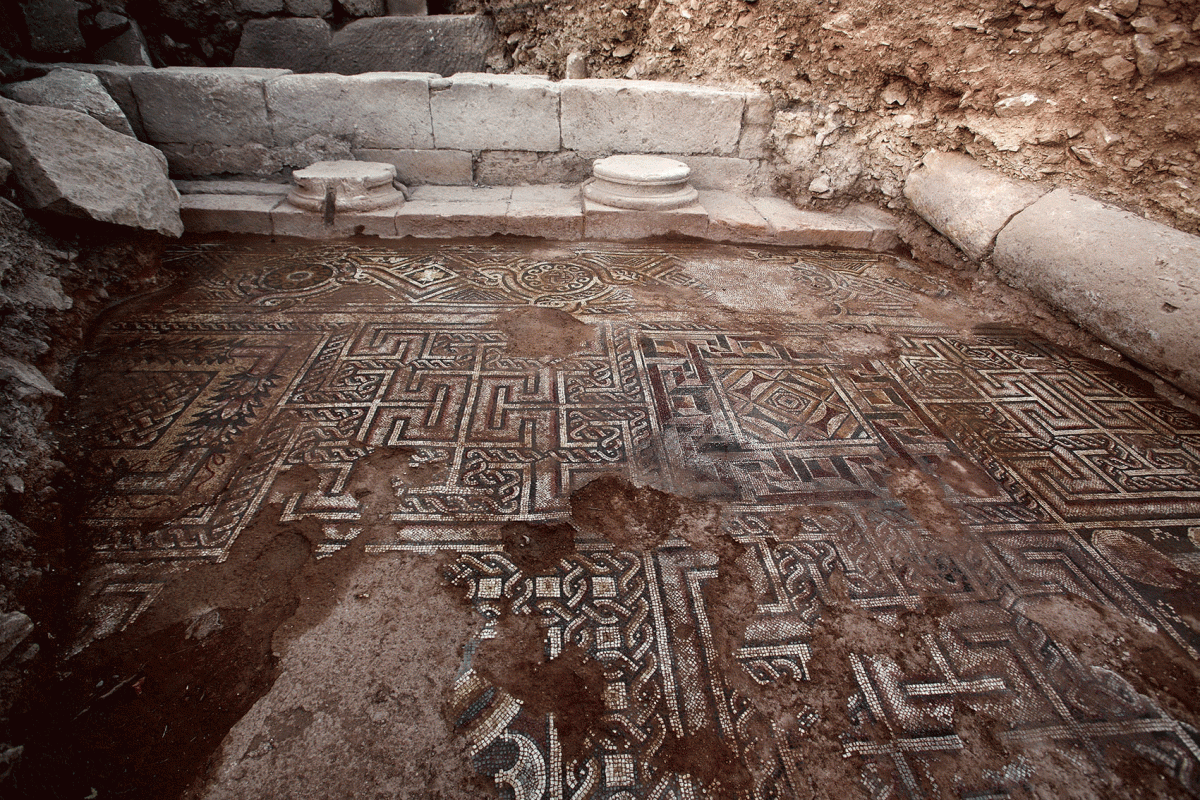 Archaeologists from Germany's University of Münster have discovered an ancient Syrian mosaic and buildings, some of which stem from the Roman era.
Few historical places in the war-torn country are now able to be researched as they are either inaccessible, because of the war, or have been destroyed.
Professor Dr Engelbert Winter, from the University of Münster's Cluster of Excellence, said: "The ancient city of Doliche, which was part of the province of Syria in Roman times, lies at the fringes of the Turkish metropolis of Gaziantep today. The city is one of the few places where Syrian urban culture from the Hellenistic-Roman era can currently still be studied."
A mosaic stretching 100sq m has been the highlight of the researchers' findings, although they have yet to decipher what the detailed flooring was used for.
Archaeologist Dr Michael Blömer said: "The most outstanding discovery of our excavations is a high-quality mosaic floor in a splendid complex of buildings with a court enclosed by columns that originally covered more than 100sq m. Because of its size and the strict, well-composed sequence of filigree geometric patterns, the mosaic is one of the most beautiful examples of late antique mosaic art in the region."
The excavation team also discovered a high-quality bronze figurine of a stag which dates back to the 1st millennium BC. This was found in the neighbouring mount of Dülük Baba Tepesi, which was used as a Christian abbey for the sanctuary of Jupiter Dolichenus – a Roman God who is always depicted standing on the back of a bull.
Another interesting discovery made by the team was at a near-by overhanging rock shelter which holds keys to early humankind. The Palaeolithic settlement dates back between 600,000BC and 300,000BC.
Winter said: "People settled here because there was flint from which tools were crafted. Some of our new finds can already be dated back to around 300,000BC. Therefore, we plan to expand research on this site, which is central to the early history of humankind, into an individual project."
© Copyright IBTimes 2023. All rights reserved.