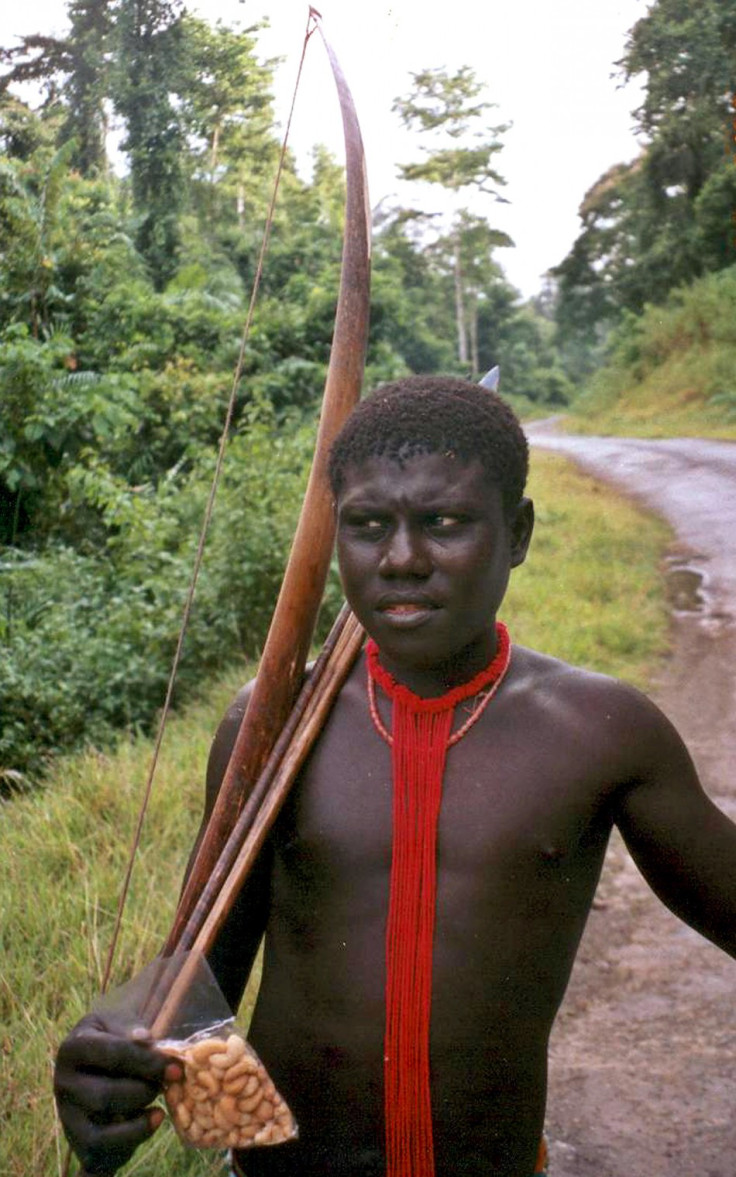 A media storm has broken out following the release of footage showing women and children from a reclusive tribe in southern India performing for tourists in exchange for food.
The existence of "human safaris" was exposed by The Observer, which highlighted how members of the Jawara tribe on the Andaman Islands are being coerced into singing and dancing for tourists by policeman who have been bribed.
"Dance," a policeman can be heard ordering girls who are naked from the waist up, while a tourist filmed the scene and other partially-clad members of the tribe.
"On the day the Observer visited, when the gates opened the cameras immediately started clicking. Tourists threw bananas and biscuits to the tribes people at the roadside, as they would to animals in a safari park", the paper reported.
The Jarawa are thought to have migrated from Africa 65,000-70,000 years ago and are now estimated to have a population of 403.
They live in a jungle reserve on South Andaman. The archipelago of islands, located in the Bay of Bengal, belong to India and have become extremely popular as a tourist destination in recent years.
Policemen on the island have a duty to protect members of the tribe from unwanted or intrusive visitors disrupting their way of life, especially when they are "trusting, innocent and hugely vulnerable to exploitation", the Guardian reported.
As a result of having lived in isolation for so long, members of the tribe also have no immunity to many diseases introduced by visitors. In 1999 and 2006, for example, the tribe suffered an outbreak of measles.
The human rights organisation Survival International, which has been campaigning for the Jarawa for nearly 20 years, previously reported on the plight of the endangered tribe in 2010.