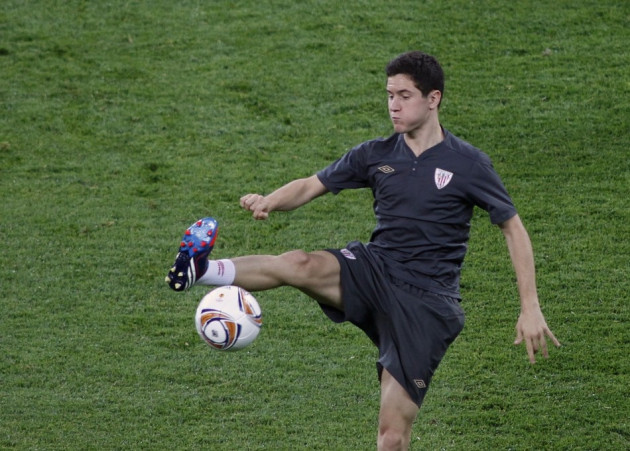 Athletic Bilbao playmaker Ander Herrera is set to commit his future to his current club despite persistent rumours of a move to Manchester United in January.
David Moyes' side tried to sign Herrera last summer and some reports even suggested that the deal was done. However, United finally refused to meet his £36m release clause and decided instead to sign Marouane Fellaini on the last day of the transfer window.
However the former Everton midfielder has failed to make the impact that was expected, and United are hoping to sign a new playmaker in the next transfer window - with some reports suggesting that Herrera is still his main target.
However, the Spaniard insists that there is no chance of a move to Old Trafford and even claims that he could extend his contract with his current club in an interview to the Spanish newspaper AS.
"I'm not going to talk about Manchester United anymore, it doesn't help to anyone. I've already explained the situation. I feel good here, like I've always said and I'm going to continue with Athletic," Herrera said.
When asked whether he would listen to offers of a new contract at San Mames, Herrera responded "Why wouldn't I listen? The club hasn't yet taken the plunge. I am hopeful and very happy with everything at Athletic. I have two and a half years left on my contract and I'm not worried, there's still time."
Nevertheless, the last two seasons in Spain have seen two former Bilbao stars, Javier Martinez and Fernando Llorente, quit the club because they wanted to win titles and some reports have hinted Herrera could follow in their footsteps.
But the former Real Zaragoza star denied that he is looking to follow the same path as Martinez and Llorente and is keen to commit his future to Bilbao.
"Qualifying for European competitions every year will help to keep a good block [on potential moves] for many seasons."
Herrera's absence from the Bilbao starting line-up at the start of the season under new manager Ernesto Valverde increased the speculation about his future. However, in the last two games he has got his place back, helping the team to secure a victory against Barcelona.