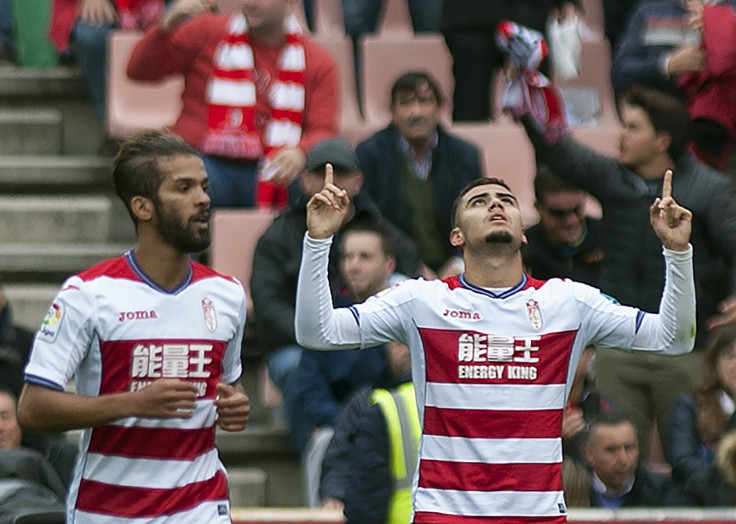 Manchester United loanee Andreas Pereira scored an amazing goal in Granada's 1-0 victory over Las Palmas on Monday night (6 February), but Spanish journalists fear the Brazilian talent still needs more time before he can replicate that form at Old Trafford.
The 21-year-old youngster has been considered one of Manchester United's hottest prospects since being recruited from PSV in 2011. His first-team debut came in the infamous 4-0 defeat to MK Dons in 2014, but the Brazil youth international began to redeem himself last season by scoring a sensational free-kick in an EFL Cup clash with Ipswich Town.
Jose Mourinho decided to send the player on loan to La Liga to continue his development last summer, and Pereira looks to have taken the opportunity with both hands.
The talented midfielder has scored two impressive goals in his last two appearances for Granada, helping make headlines all around Spain. Firstly, he netted a clever free-kick in the 3-1 defeat to Espanyol, while on Monday night he struck a sublime volley from outside the area to give his side their second victory of the campaign.
Has he proven himself enough to rejoin Manchester United in the summer? IBTimes UK spoke to the Spanish football pundits who watching the Brazilian week in week out at Granada to find out.
Granada's correspondent for Marca, Jorge Azcoytia, was quite positive in his assessment. "The step to Manchester United is always difficult but he has shown a lot of maturity. For example, I can't see [Chelsea loanee Jeremie] Boga playing for Chelsea, but I think Pereira has the capacity to play at United one day both because of his talent and his strong personality," he said. "Pereira is proving that he can be the leader of a team. It's early but in one or two seasons he may be ready to take the step. Maybe another loan to a Premier League club next season could be a positive for him to learn more about the English football."
Antonio Gallardo, who covers Granada issues for AS, has no doubts about his talent but feels that jump from the second-bottom of La Liga to a major club like United may be too big for Pereira.
"At Granada he is like the general captain but they are the second-bottom of La Liga. United next year will be fighting to be the top in Europe. His goal against Las Palmas proves he is a very good player, but at United only the best play," Gallardo said. "I think he is not ready for United just yet. Pereira is still developing but it's true that he has good conditions."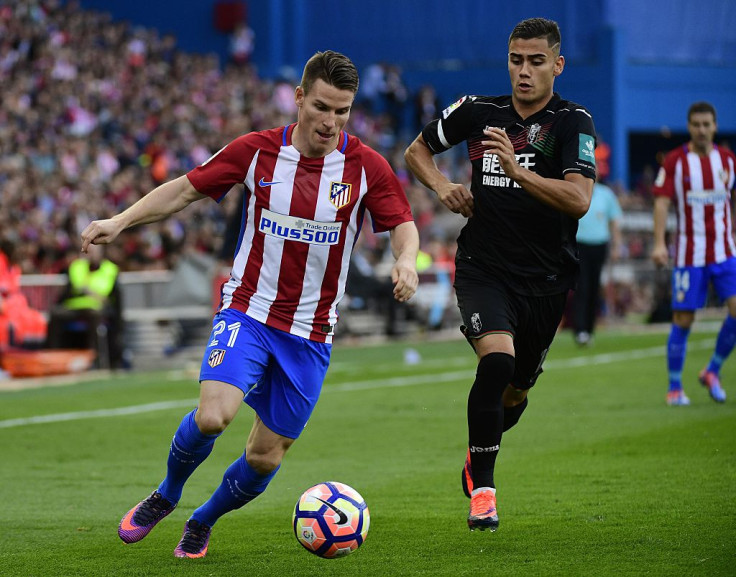 Julio Piñero, from local publication Granada Ideal, agrees: "He has great conditions but it is not the same to play at Granada as at United. They are going to ask him for different things but he is obviously growing. Every day he is a better footballer. He has become the leader of the team despite his youth."
Pereira's smooth adaptation to La Liga has been even more impressive considering his team's ongoing crisis. Granada have already had two coaches in Paco Jemez and Lucas Alcaraz this season and have only secured 13 points from the first 21 games.
Azcoytia, Gallardo and Piñero agree that United loanee has been the only certainty of the Andalucian side since the beginning of the season. He started playing as winger like he used to do at United, but has found his best form in the middle of the park, either in a 4-3-3 or in a 3-4-3.
"He started playing on the wing with Paco Jemez but is now doing really well as midfield for Alcaraz. Normally he is in a 4-3-3 but against Las Palmas he was the second midfielder in a 3-4-3 and was very good. From the first moments he showed his talent but now he is also showing a lot of teamwork," the Marca correspondent said. "Boga from Chelsea is not as committed to the team. Pereira has that in his favour. He is the first to press, he never hides himself and is even getting a lot of yellow cards [6 in 19 games] because he also likes a tackle. "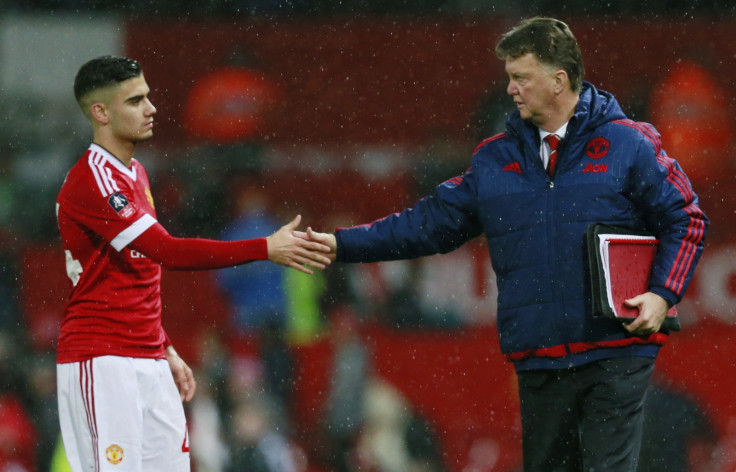 Gallardo even sees similarities between the United loanee and Barcelona star Andres Iniesta, thanks to the former's role in Granada's 3-4-3.
"Pereira is one of the few indisputable successes at Granada since the start of the season. They have made more than 20 signings between the summer and winter and undoubtedly he is one of few that is working," the AS reporter added. "He is young but he is showing personality. He generally plays as an offensive midfielder in a 4-3-3, similar to what Iniesta does at Barcelona. They are different players, Pereira likes to shoot a lot and is maybe more offensive but he also likes to start on the left and drift into the middle."
Azcoytia agrees with the comparison: "He began as winger but now he is playing like Andre Gomes or Iniesta at Barcelona. Maybe he has something from [Real Madrid star Luka] Modric too because the way he arrives to the attack..."
Meanwhile, Piñero adds that his sacrifices on behalf of the team may be the key to seeing him triumphing at Manchester United.
"I see him growing every day. We could see his talent from the beginning but he is now also showing a huge physical deployment," he added. "He is willing to sacrifice himself and has not had any problems to adapting to different positions to help the team."