Sony recently announced that the Android 4.3 Jelly Bean software roll-out for some of its Xperia series devices such as Xperia Z, Xperia ZR, Xperia ZL and Xperia Tablet Z has officially started.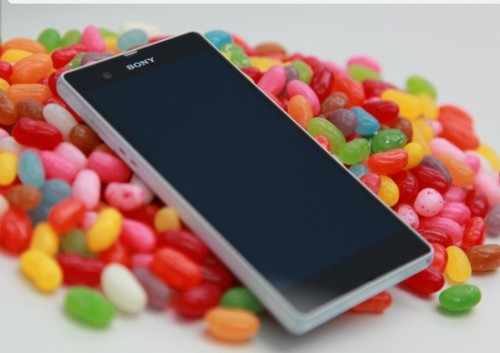 Android 4.3 firmware with build version 10.4.B.0.569 is available for Xperia Z, Xperia ZL, Xperia ZR and Tablet Z through PC Companion and SUS (Bridge for Mac). But no OTA update has been seen yet.
The update may not be available to all users at the moment. The roll-out timing and availability could vary depending on markets and carriers.
Stock Android 4.3 build is currently live for the Xperia Tablet Z bearing model number SGP321 in counties such as India and Poland. It is confirmed for Xperia Z with model number C6902 and C6903 in countries such as Indonesia, Australia Vodafone, Optus AU, Spain and O2 DE. Xperia ZR (ZQ) users in Brazil, Argentina, Bolivia and Algeria have received the update. It is available for Xperia ZL users from Sweden, Chile and Germany, reports Xperia Guide.
The latest Jelly Bean build brings a number of features and performance enhancements for the aforementioned Xperia devices, which includes the following:
Android 4.3 features
1) White UI, similar to Xperia Z1 and Z Ultra Android 4.3 update
2) New improved Smart Camera app like Xperia Z1
3) New Xperia wallpapers like Xperia Z1
4) Users can now choose new themes by tapping on the + option. Also, themes can be downloaded from Sony Select app, where the navigation bar and status bar colour changes to blue and the soft keys icons also
5) New keyboard app with One-hand keyboard settings
6) The UI changes based on the theme applied
7) Home screen soft icons and status bar changes according to the theme
8) Performance improvements and bug fixes
9) Screen calibrated for brighter display
10) Restricted profiles settings in Xperia Tablet Z for more control of multi-user settings
11) Set conversation wallpaper in SMS app
Android 4.3 (10.4.B.0.569) ftf download links
Android 4.3 for Xperia Z C6603 [Singtel SG]
Android 4.3 for Xperia Z C6603 [Singapore]
Android 4.3 for Xperia Tablet Z LTE (SGP321)
Android 4.3 for Xperia ZL LTE (C6503)
Android 4.3 for Xperia ZR LTE (C5503)