Google seems to be rather in haste to upgrade their Android operating system, presumably in a bid to outsmart Microsoft's attempts at capturing the tablet market with its revamped Windows 8 software. The launch for the latter is believed to be just around the corner.
Meanwhile, Android users are only now learning to best use the 4.0 Ice Cream Sandwich interface and digesting hardware incompatibility issues.
Before they can rest, however, the Android 5.0 Jelly Bean upgrade is expected, sometime in spring 2012, with the focus on notebooks and tablets and utilizing the features of the Chrome operating system.
So, what are the key features to expect? Do you really need to upgrade to the latest release? These are some of the major unanswered questions doing the rounds among Android users world over.
Check out the top 10 most-anticipated features of Ice Cream Sandwich's successor - Jelly Bean - which promises to promote an enriching experience on mobile devices including smartphones, notebooks and tablets...
#1 Full Chrome Browser Support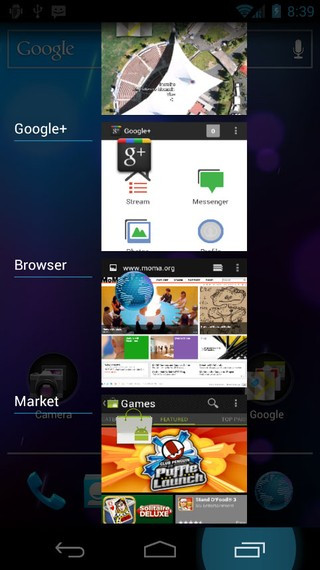 Expect the latest Android upgrade to borrow the concept of Chrome-style browsing, including Android 3.0's tabbed browsing system and support for Chrome's bookmark sync system. With smartphone screen sizes going up, it is only correct that devices feature a complete bookmarks bar and onscreen tabs to enhance interface usability with ergonomics.
#2 Dual-Boot Windows 8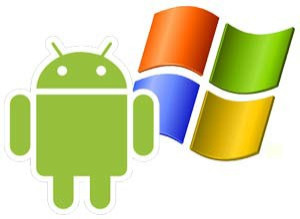 Android 5.0 Jelly Bean is expected to ship in two flavours - Google and Microsoft. The discerning user might chose to stick to Android 5.0 or install the new upgrade alongside Windows 8 to configure a dual-boot operating system.
Providing the user the chance to meddle in two worlds (Windows 8 and Android 5.0), seems to be an intriguing prospect. The Windows 8 software's flexibility, coupled with Android's dynamic third-party app support, should be compelling, as users could effortlessly switch between operating platforms for tablet to smartphone or game consoles.
While Windows 8 suits tablets and consoles, the Android 5.0 does seem set to dominate the smartphone segment.
#3 Universally Compatible Upgrade Path
Most hardware makers are stuck with the Android upgrade quagmire, as either their onboard software or hardware components do not support the new update. Ice Cream Sandwich has already been the focus of mockery and flak, after Google promised "latest platform updates" and failed to release the appropriate firmware updates to help the plight of hardware makers.
The point of debate is - there are no proper platform updates released, even for the capable hardware. HTC has already hinted at dropping the idea of transition to Android 4.0 Ice Cream Sandwich on most of its smartphones and this echoes the feeling of many others, who are content with Android Gingerbread or Honeycomb onboard.
#4 Support for Landscape Mode
Most high-end smartphones with enormous screen sizes are leaning heavily in to tablet territory, as the thin line between the two product categories is fading every day.
Android has traditionally supported the switch to landscape mode only while using an onscreen QWERTY or while watching videos, web browsing and games. We expect that to change with the universal compatibility of landscape mode on any mobile device running Jelly Bean OS.
It would be nice to have landscape view of the homescreen, besides every app supporting this feature, so that we could relish the experience of working on a tablet with a smartphone.
#5 A Custom-Built File Manager
File managers would help in sorting out the files and ease the task of searching for our favourite files scattered on an SD card. You really do not want to hunt for a third-party app from the Android market at critical moments. So, it makes perfect sense to have one custom-built file manager onboard.
#6 Android Jelly Bean Lite
Much of the criticism surrounding the Ice Cream Sandwich is owing to its incompatibility with low-end hardware. The primary concern is that neither the processing power nor the available memory resources are adequate to run the new upgrade.
We expect Jelly Bean to address the issue by catering to low-end and mid-range smartphones with a basic or lite version with a limited feature set. It would be great if the new Android upgrade is affordable to all without hardware or software constraints.
In that case, one does not need to be forced to buy a £500 smartphone just to accommodate a new platform upgrade. The lite version would do just fine if it can support an £80 mobile device on-the-go.
#7 Custom User Interface and On/Off Toggles
It would be a great idea if one could switch off the smartphone maker's custom UI in a bid to get a feel of the stock Android UI sans customizations. Certain smaller handset makers have indigenously designed their smartphones with such an option to make their products standout in the fray. We expect Jelly Bean to come up with such an option to switch off unwanted customizations.
#8 Focus on Power Management and Battery Efficiency
Most of us are normally scavenging for hidden custom options to save battery life on our smartphones. If we're not doing that then we're digging through the Internet to find a peculiar third-party app that can do precisely that. It would be a great value-add if such a power management tool was built into the Android OS itself.
A simple set of power options displayed either during boot-up or within the home menu should suffice. Expect Jelly Bean to go friendly with power consumption by supporting a low-power mode or a processor-cooling mode and help us save those extra watts for some other productive work.
#9 A Brighter Theme Option
The Android interface is colourful and vibrant that a dark and dull-themed background defeats the purpose. We expect a more colourful, brighter theme option than just white text with black background on the stock Android themes.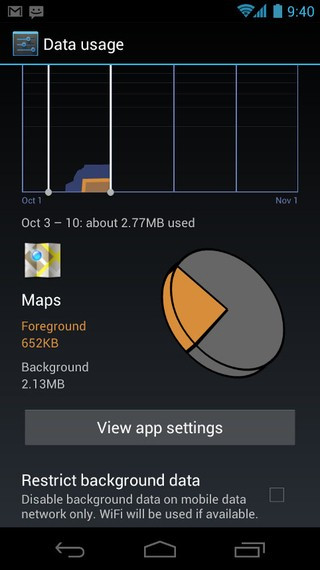 #10 Better Security Features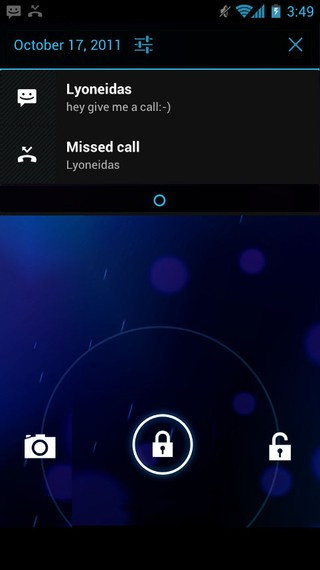 Finally, Android is recognised as one of the most versatile mobile operating systems. Why then is it so unsecure? A good screen-locking app coupled with a real-time malware/antivirus guard could make all the difference in it's fight with Apple's iOS.
The existing screen lock feature seems to compromise data privacy and security by revealing personal information with every other widget app that finds its place on the lock screen. For instance, the missed calls widget could give away critical personal contact information.
Must Read: iPad 3 (iPad 2S or iPad 4?) Rumour Roundup: Release Dates, Expected Features and Latest Updates
Must Read: Apple iPhone 5 Vs HTC One X: Round-Up of Features
Must Read: ASUS Padfone: Smartphone-Tablet Hybrid Coming Soon