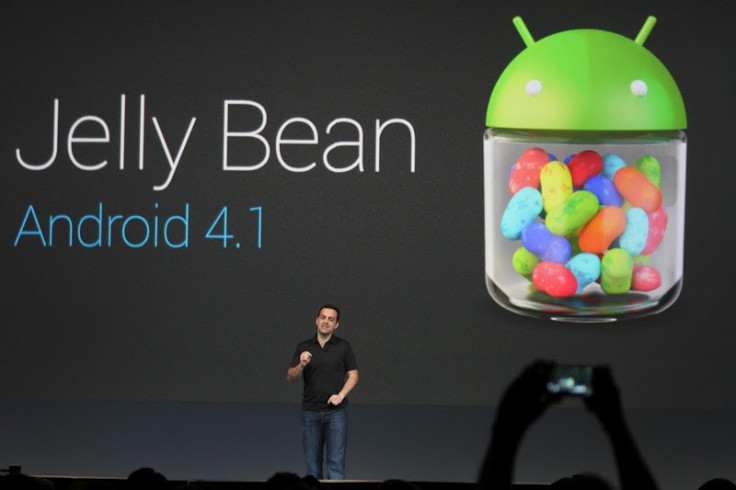 Of late, Google's Android 4.1 Jelly Bean has been the talk of the town, thanks to its new set of apps such as Google Sound Search and improved Face Unlock. Many of you would be eager to get a feel of Jelly Bean apps without even having to install the new Android OS.
You no longer have to wait for the official or custom Jelly Bean releases for your device, thanks to a senior member of XDA Developers - kishankpadiyar - who has released a guide to install Jelly Bean apps using custom recovery tool. The only hitch is that your device must be running Ice Cream Sandwich onboard to support the Jelly Bean apps.
The custom apps package comprises the following:
Google Books
Google Calendar
Google Currents
Google Ears
Google Earth
Google Magazines
Google Maps
Google Music
Google News
Google Play
Google+
Google Wallet
Email Client
Face Unlock
Gallery
Gmail
Noise Field
Phase Beam
Street View
Talk Back
Video Editor
Videos
Before you proceed with installing the Jelly Bean Package, you should note a few key points.
The instructions provided in the guide are for reference purposes only and do not imply warranty or guarantee of any kind that it will work with your device.
It is mandatory that your device runs Android 4.0 Ice Cream Sandwich (ICS) onboard in order to support desired functionality for the Jelly Bean apps. Trying to install on unsupported platforms could result in serious damage to both the device's software and hardware.
It is recommended that you backup all the important data on your device before proceeding with the package installation steps. This will avoid loss of data in case of issues (e g, contacts, SMS, MMS, Internet settings, Wi-Fi passwords, and the like).
Things You Need
Any Android device running Ice Cream Sandwich onboard with custom recovery tools such as ClockworkMod Recovery and TWRP Touch Recovery pre-installed.
A Windows PC
An USB Cable to connect your Android device to your computer
Download the Jelly Bean Applications package to your computer (JB Apps.zip, 49.85 MB)
How to Install Android 4.1 Jelly Bean Apps on Any Device Using Custom Recovery
Step 1: Download the Jelly Bean Applications package to your computer and copy the files to your device's root folder on SD card (/SD card) through the USB data connection (via USB cable).
Step 2: Turn off your device and reboot to bring up ClockworkMod Recovery or TWRP Recovery. If you need help with which buttons to press for recovery boot sequence, you may refer to this helpful post by cyanogenmod. The button combinations vary according to the model and make of your Android device.
Step 3: Tap Install ZIP from SD Card and select Choose ZIP from SD Card. Browse to the location of JB Apps.zip file, select it, and click to confirm action on the next screen. Now, installation should automatically start.
Step 4: Once the installation is completed return to the main menu. Hit Reboot System Now to reboot your Android device.
Your Android ICS device is now ready to run the latest Jelly Bean apps. Enjoy the rich goodness of Jelly Bean apps without even actually installing the Android 4.1 Jelly Bean platform.
[Source: Android Authority]