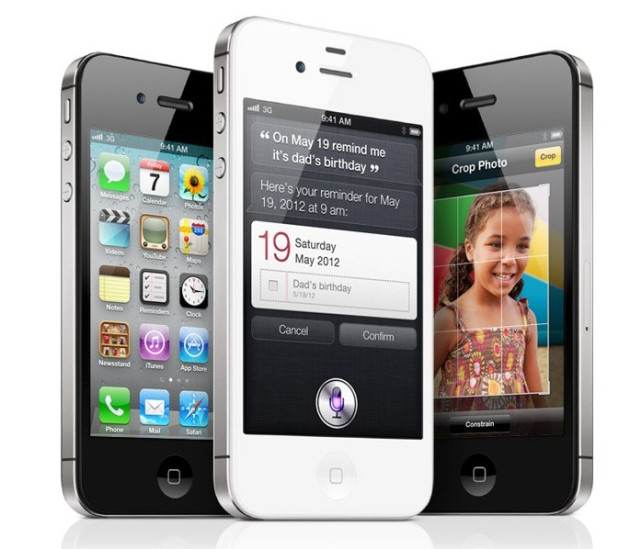 Despite tripling sales of its iPhone 4S this October, a new study suggests that Apple is failing to attract new smartphone users to its devices.
Carried out by Kantar Worldpanel ComTech, the study claimed that though Apple had sold more than three times as many phones in October as in the three preceding months, it had failed to capture a share of the untapped consumer base still using feature phones.
Specifically, ComTech's research showed that sales of Apple's iPhone accounted for 42.8 per cent of all October smartphone sales -- nearly 8 per cent more than Android sales, which accounted for 35 per cent.
Yet, despite the impressive October sales, ComTech were quick to note that Apple's overall growth in the market paled beside that of Google's Android. ComTech's figures suggested that when compared to the same period Apple sales had only risen by 2.8 per cent, while Android had enjoyed 11.8 per cent growth.
The research firm went on to suggest that the disparity between the two companies' growth stemmed from Apple's failure to draw in new customers. ComTech's global insight director, Dominic Sunnebo went on to suggest that despite a 25 per cent increase in the smartphone market, 75 per cent of iPhone 4S sales were made to existing Apple customers -- indicating that Apple is not drawing in as many new customers as its Android competitor.
Sunnebo went on to comment that while Apple's rapid sales leap was impressive, its inability to capture a significant share of new smartphone users demonstrated a key opportunity for its competitors.
"While unwavering loyalty is clearly great news for Apple, it is likely to be a relief for other smartphone operators. With Apple predominantly driving sales from within its existing customer base, it leaves the field wide open for the likes of Nokia, BlackBerry, Samsung and HTC to focus on converting the remaining 29 million adults who don't yet have a smartphone to their brand," commented Sunnebo.
ComTech went on to suggest that Nokia's recently released batch of Windows Phones, spearheaded by the Lumia 800, would cause the most market turbulence. Citing the Windows Phone platforms growth from 0.2 per cent to a one per cent share of the market ComTech suggested the arrival of Nokia's new devices would allow it to "noticeably" increase Windows Phone's share of the market.