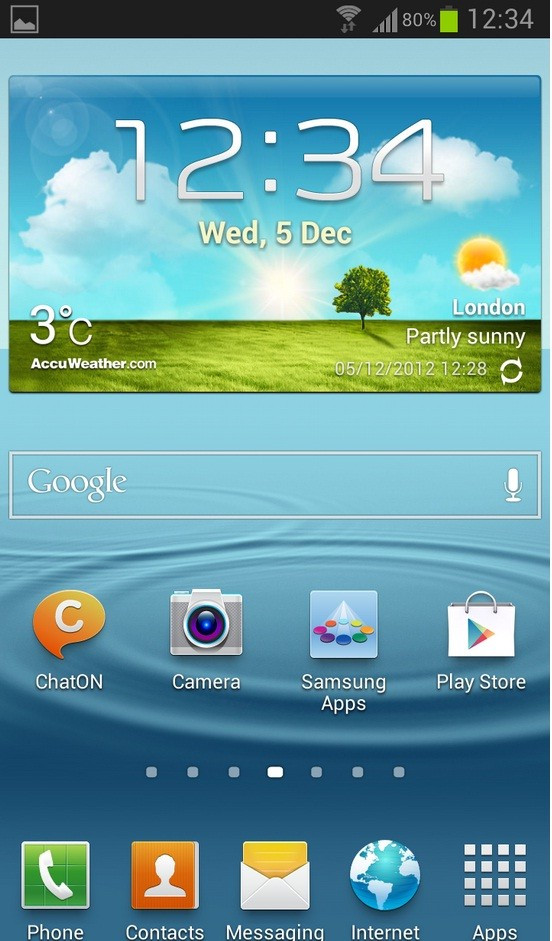 Samsung recently released the Android 4.1.2 (Jelly Bean) update for the Galaxy S3 (I9300) smartphone. The South Korean manufacturers have now begun rolling out the same update for the LTE-enabled version of the flagship S3 device (I9305).
The update for the LTE device is available both as an Over The Air (OTA) transfer and as a download through Samsung Kies. However, the file is being released only in phases, which means availability in various regions is likely to depend on phase schedule.
Samsung have introduced a few new features for this Jelly Bean update for the LTE version of the Galaxy S3; it should be noted, though, that a number of these features have been sourced from the even more recently released Galaxy Note 2.
Android 4.1.2 (Jelly Bean) Features
Android 4.1.2 - JZO54K
Multi-View
Page Buddy
A new Gallery app
Notification panel can be customised
Brightness slider in Notifications panel can be disabled
Smart Rotation
Continuous Input in Samsung Keyboard
The Paper Artist app
The Group Cast app
Given below are download links for the official Android 4.1.2 firmware available to the Galaxy S3 LTE. The links, although available in different countries, are compatible with a number of other European countries; and all links support UK downloads.
Check out this IBTimes UK guide to tutorial to install the new firmware, for users who'd rather not wait for the download to reach their regions.
Download Links
Poland (Plus)
PDA: I9305XXBLL3
CSC: I9305PLSBLL3
Version: Android 4.1.2
Regions Supported: UK, Spain, Germany, Hungary, Italy, France, Belgium, Austria
Germany
PDA: I9305XXBLL3
CSC: I9305DBTBLL3
Version: Android 4.1.2
Regions Supported: UK, Spain, Germany, Hungary, Italy, France, Belgium, Austria
Hungary (T-Mobile)
PDA: I9305XXBLL3
CSC: I9305TMHBLL3
Version: Android 4.1.2
Regions Supported: UK, Spain, Germany, Hungary, Italy, France, Belgium, Austria
Greece (Cosmote)
PDA: I9305XXBLL3
CSC: I9305COSBLL3
Version: Android 4.1.2
Regions Supported: UK, Spain, Germany, Hungary, Italy, France, Belgium, Austria
Portugal (Vodafone)
PDA: I9305XXBLL3
CSC: I9305TCLBLL1
Version: Android 4.1.2
Regions Supported: UK, Spain, Germany, Hungary, Italy, France, Belgium, Austria
Switzerland (Swisscom)
PDA: I9305XXBLL3
CSC: I9305SWCBLL1
Version: Android 4.1.2
Regions Supported: UK, Spain, Germany, Hungary, Italy, France, Belgium, Austria
Austria (A1)
PDA: I9305XXBLL3
CSC: I9305MOBBLL1
Version: Android 4.1.2
Regions Supported: UK, Spain, Germany, Hungary, Italy, France, Belgium, Austria
Denmark (3)
PDA: I9305XXBLL3
CSC: I9305HTDBLL2
Version: Android 4.1.2
Regions Supported: UK, Spain, Germany, Hungary, Italy, France, Belgium, Austria
[Source: Android Jinn]