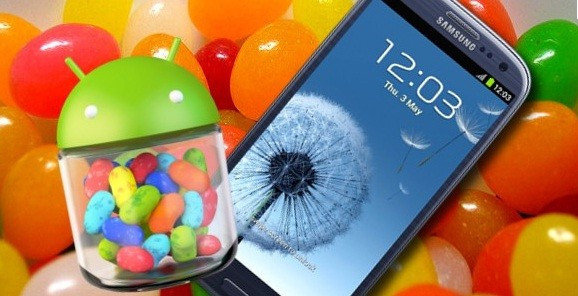 After rolling out the Android 4.1.1 (Jelly Bean) update for the Galaxy S3 starting from Poland, Samsung is coming out with another update. The Android 4.1.2 update for Galaxy S3, as Sammobile reports, is "almost ready". Samsung is expected to release the update sometime in December.
Web search giant Google first released this Android 4.1.2 update based on build number JZO54K starting with the Nexus 7. The Android 4.1.2 is a minor update over the Android 4.1.1. It improves performance and stability and also fixes some bug issues found in the previous build.
The Android 4.1.2 update for the Galaxy S3 is expected to add a new feature called multi-window which has been adopted into the second generation of the Galaxy Note. The feature enables users to run two applications on the screen at the same time. The original Galaxy Note, the first smartphone to feature a large screen, is expected to get the multi-window with the Android 4.1.2 update.
Samsung earlier confirmed that the Galaxy Note, currently running on Android Ice Cream Sandwich, was scheduled to receive Jelly Bean sometime in Q4.
Recently, the Android 4.1.1 N7000XXLS2 (Jelly Bean) firmware for the international version of the Galaxy Note was leaked ahead of its official release. The firmware was said to be unbranded and compatible with Galaxy Note by model number N7000 (except China, Taiwan and Hong Kong versions).
The company is expected to begin the update for the Galaxy Note soon. Followed by the Jelly Bean upgrade of the Galaxy S3, Samsung has released a list of next Android devices that will receive the update.