Followed by Google's announcement of the new operating system-Android 4.1 Jelly Bean-at its I/O conference scheduled in June last year, Samsung has begun rolling out the software update to its Galaxy devices starting from the third generation Galaxy S smartphone. The South Korean tech titan then issued a list of next Galaxy devices to receive the similar Jelly Bean upgrade.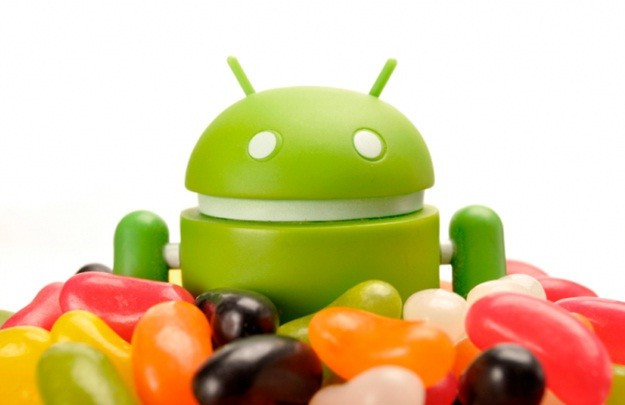 Now the good news for those Galaxy owners, who were waiting for the release of Android 4.2.2 Jelly Bean, is that Sammobile has received the pre-list of next Galaxy devices which are scheduled to get the latest software update.
According to the revelation, Samsung is reportedly planning to upgrade the Galaxy S2 and first generation of Galaxy Note to the Android 4.2.2. This is said to be the last Jelly Bean upgrade for these two aforementioned devices. This means the Galaxy Note and Galaxy S2, which were first launched with Android 2.3.6 and upgraded to Android 4.0.4 and then to Android 4.1.2, will stop at Android 4.2.2.
Interestingly, Samsung is said to have plans to roll out the next version of Android OS, which is Android 5.0 and code named as Key Lime Pie, to some of its devices. The Android 5.0 is yet to become official and is expected to be introduced at Google's upcoming I/O conference. Google's latest software version is believed to be a big update. The new Galaxy S4, Galaxy S3 and Note 2 are a few of the devices which are expected to receive Android 5.0.
In addition to that, several mid-range Android running devices of 2012/2013 are also likely to get a value pack update.
Samsung is yet to provide information on the software upgrade for its Galaxy devices. However, based on the insider's information below are the next Galaxy devices to get Android 4.2.2 and Android 5.0.
Galaxy devices to receive Android 4.2.2
Galaxy Grand [GT-I9080]
Galaxy Grand DUOS [GT-I9082]
Galaxy Ace 2 [GT-I8160]
Galaxy S3 Mini [GT-I8190]
Galaxy Beam [GT-I8350]
Galaxy Express [GT-I8730]
Galaxy S Advance [GT-I9070]
Galaxy S2 [GT-I9100]
Galaxy S2 Plus [GT-I9105]
Galaxy Premier [GT-I9260]
Galaxy Note [GT-N7000]
Galaxy Young [GT-S6310]
Galaxy Young DUOS [GT-S6312]
Galaxy Fame [GT-S6810]
Galaxy X Cover 2 [GT-S7710]
Galaxy devices to receive Android 5.0
Galaxy S3 [GT-I9300]
Galaxy S3 LTE [GT-I9305]
Galaxy S4 [GT-I9500]
Galaxy S4 LTE [GT-I9505]
Galaxy Note 8.0 [GT-N5100]
Galaxy Note 8.0 LTE [GT-N5105]
Galaxy Note 8.0 Wi-Fi [GT-N5110]
Galaxy Note 2 [GT-N7100]
Galaxy Note 2 LTE [GT-N7105]
Galaxy Note 10.1 [GT-N8000]
Galaxy Note 10.1 LTE [GT-N8005]
Galaxy Note 10.1 Wi-Fi [GT-N8010]