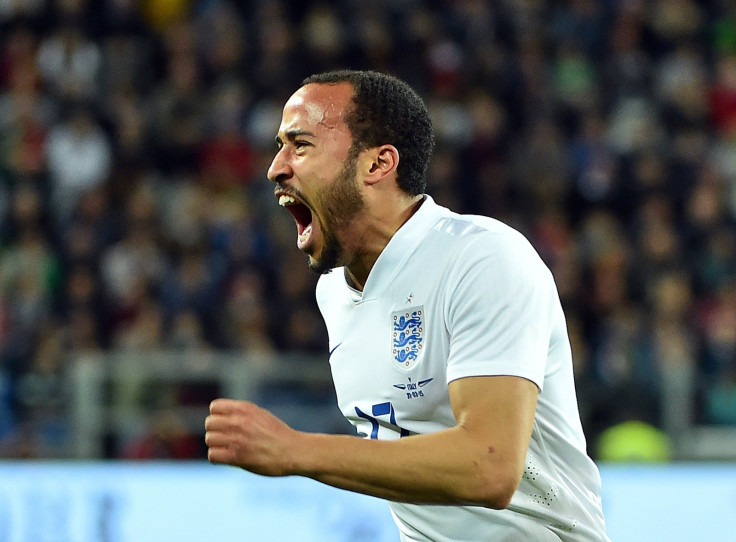 Tottenham Hotspur winger Andros Townsend has hit out at former Arsenal midfielder Paul Merson following his stunning equaliser for England in the friendly draw with Italy in Turin. Townsend struck after 79 minutes, cancelling out Graziano Pelle's first half goal, to stretch Roy Hodgson side's unbeaten run to nine games following a credible performance.
The 23-year-old has started just nine Premier League games for Tottenham this season and his selection in the squad came in for criticism from Merson given his limited involvement for his club.
"If Andros Townsend can get in then it opens it up for anybody," Merson told Sky Sports after he was included ahead of Manchester United's Ashley Young. "We are not picking players who are playing well for their clubs.
"It frustrates me, I am not having a go at Townsend because he has done well for England, but if you're not playing well for your club then, in my day, you had no chance of playing for your country, absolutely zilch."
But Townsend responded to the barb in the best way possible with a fine leveller for England and after the game he attacked the Arsenal hero.
"It is no secret there has been criticism of my call up to the squad as usual but I think every time I have put on an England shirt I have done myself justice," Townsend told Sky Sports.
"It's my third goal in seven caps and I think it was important that I came on and silenced a few critics. I am pleased with my personal performance. I have been thinking about [the criticism from Merson] all week. I have just been desperate to get on the pitch and silence a few critics.
As soon as the goal went in, I was thinking about all the people questioning my call-ups and saying I should be nowhere near the England squad. Hopefully that will keep them quiet for a few months and hopefully they can realise the quality I bring to this England squad."
Later, Townsend posted on Twitter: "Not bad for a player that should be 'nowhere near the squad' ay @PaulMerse?"
The episode further stokes relations between Arsenal and Tottenham, both of whom go head-to-head during the final eight games of the season for three of the four remaining qualification places for the Champions League.
While Arsenal resume their campaign against fellow top four rivals Liverpool, Tottenham travel to relegation threatened Burnley in their first game after the international break.