Andy Burnham launches Labour's UK-wide immigration listening tour amid policy 'rethink'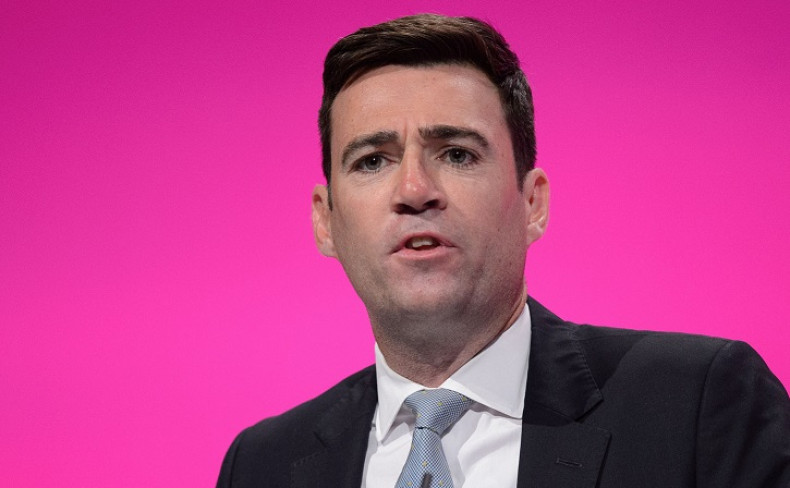 Labour are to launch a three-month-long listening tour of the UK in a bid to hear the public's concerns over the issue as the party "rethinks" its policies around migration. The first stop on the trip will be Wolverhampton, where shadow ministers Andy Burnham and Keir Starmer will meet with students, local businesses and representatives from the Higher Education sector.
The shadow home secretary and shadow immigration minister will then host a public meeting in the nearby West Midlands town of Dudley. Starmer has promised to visit "every part" of the UK to listen to people's views on immigration and the London MP will hold round-table events with the Confederation of British Industry (CBI), the Trades Union Congress (TUC) and Universities UK.
"For too long, Labour has been uncomfortable discussing immigration. This listening tour is an attempt to change that and deal directly and honestly with it," Burnham argued.
"The answer is not to cut ourselves off from the world, but to be clear about the need for strong borders and firm but fair rules.
"We need practical solutions to the problems free movement creates, such as EU funding to support the communities most affected and rules to prevent the undercutting of wages. Labour will continue to argue for these things as part of our renegotiation with the EU, and Labour will be resolute in opposing further Tory cuts to our Border Force that are now on the way."
The announcement comes just days after shadow chancellor John McDonnell claimed open borders would become "inevitable". Yvette Cooper, who is leading Labour's Refugee Taskforce, criticised McDonnell over the remarks and claimed border checks are "really important" to help manage the ongoing European refugee crisis.
Former Labour minister and Eurosceptic Kate Hoey also blasted the Jeremy Corbyn ally over the remarks. "Labour voters want to see an immigration system that is fair and where we can control our own borders," she told IBTimes UK.
Immigration is often highly ranked as a concern among the British electorate. An Ipsos MORI poll for The Economist, of more than 1,000 people between 7 and 20 January, put the issue above the NHS, the economy and defence/security.
Margaret Beckett's review into Labour's devastating defeat at the 2015 general election warned that Ed Miliband had failed to convince voters on the issue. "On issues such as immigration and benefits we rightly stuck to our Labour values, but this meant that our policies were nuanced, compared to the brutal simplicity of either the Tories or UKIP," the former minister said.
David Cameron, who had promised to reduce net migration levels to "tens of thousands" ahead of the May vote, has claimed that Corbyn has an "open door" policy on the issue.