Senior Conservative leaders are urging Prime Minister David Cameron to take part in a public debate on the UK's continued membership in the EU with the Leave campaign. Downing Street sources however said that Cameron has not thought about debates yet.
The Telegraph, YouTube and Buzzfeed have offered to co-host a debate on the issues in the lead-up to the EU referendum. With the referendum expected to be held on 23 June, the public can expect to see four months of campaigning before they decide on whether to vote to leave or remain in the EU.
Cameron is expected to announce the date of the referendum later this month, The Telegraph said. There is pressure from Scotland, Wales and Northern Ireland leaders for Cameron to hold off a June referendum. They said a June date would be too close to their respective assembly elections, thereby confusing voters with the various issues being debated.
Former chancellor Lord Lawson of Blaby, who will lead the Vote Leave campaign has demanded that Cameron take part in a debate. Speaking on 3 February night, he said: "He [Cameron] is at present maintaining the fiction that we have to wait until the so-called renegotiation has been concluded, But after that he should indeed be prepared to take part in a debate."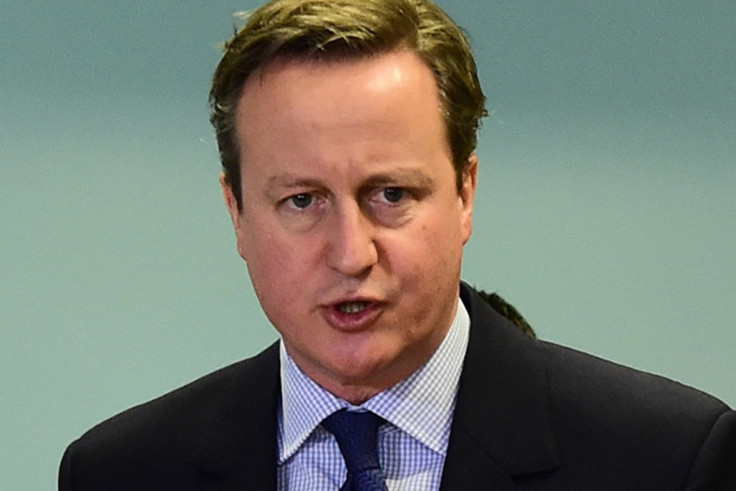 The Telegraph said that Cameron had said he would consider taking part in televised debates ahead of the referendum. "When we have settled the issue of the renegotiation then it will be a question of looking at how we best make sure that this debate, these arguments, are best put before the British people."
He continued: "I am very happy to talk about that at the time. I confidently predict that by the end of this referendum last month. "
Arron Banks, the founder of the rival Leave.EU campaign echoed the same sentiment. "We would love to support a debate. We would want a leading figure from business to debate him. If the PM's renegotiation amounts to anything he should be stood up to scrutiny in debates."
Steve Baker, chairman of Conservatives for Britain agreed, saying: "Given the televised general election debates it would be quite bizarre if there were not debates about this critical constitutional issue. There must be public debates and they should be televised."
John Barron MP, who is leading the debate on giving the UK Parliament a single veto over any "unwanted" EU legislation, said: "One of the reasons why we campaigned for a referendum in the last Parliament is that I want a good fulsome meaningful debate. As part of that is that the Prime Minister should make himself available to answer questions."