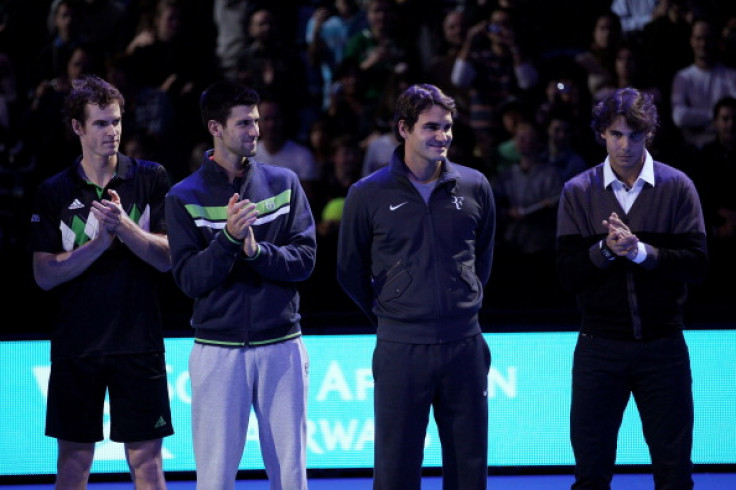 Mats Wilander says former world number one Andy Murray does not deserve to be regarded as being on the same level as the rest of the Big Four in Roger Federer, Rafael Nadal and Novak Djokovic.
The Big Four have been dominating tennis for more than a decade with an abundance of Grand Slams and titles to their names.
With each member having been world number one at least once, it appeared as if Murray would have his time at the top of tennis following an impressive end to 2016 that saw him win 24 matches in a row and achieve the feat.
However, 2017 has been a year to forget for the Briton, with just the solitary Dubai Open title and an average Grand Slam record that last saw him lose to Sam Querrey in the quarter-final of Wimbledon, having carried a hip injury.
When asked how his career would have been had he played in the same era as the Big Four, Wilander, winner of seven Grand Slam titles, retorted by stating that there was only a Big Three.
"There isn't any Big Four, only Big Three," Wilander said, as quoted on Tennis World USA. "Murray can't be compared to the other three players. The Big Four concept was created because Andy was the fourth to be always in the semi-finals, but the other three won."
While number three-ranked Murray does have an inferior record against the rest of the Big Four, he was playing some of the best tennis of his career in 2016, having won a second Wimbledon title that year.
However, his overall Grand Slam record of three titles still pales in comparison to Federer, Nadal and Djokovic for Wilander, who, however, admits there is a big gap between Murray and the rest of the players below him.
"So you cannot put a player who won three Slam titles with who has 12, 15 and 19. The difference is very big, although there is a big gap between Murray and other top-10 players."
Murray lost his world number one rank to Nadal in August after withdrawing from the hard-court campaign and could lose as many as 4,500 points if he does not return by the end of the year.