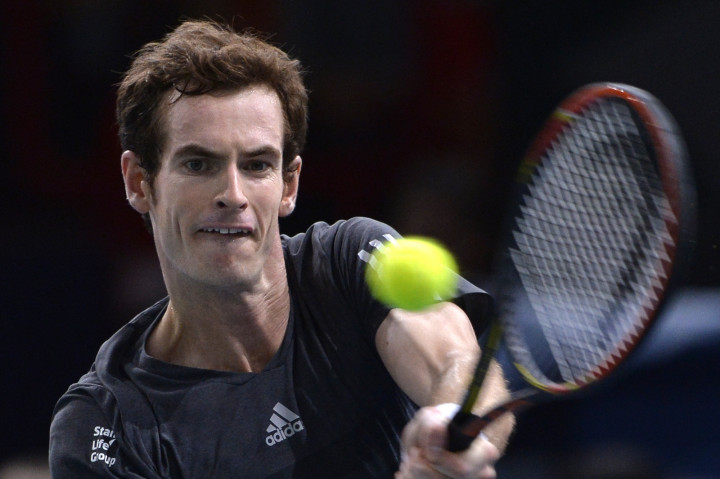 Andy Murray has booked his place in the ATP World Tour Finals in London in November after easing to victory in his Paris Masters clash against Grigor Dimitrov.
The British number one moved into the quarter-finals in the French capital with a 6-3 6-3 win against the opponent who ended his defence of his Wimbledon crown back in July. The win also underlines a remarkable late rise up the ATP rankings for Murray.
Murray is now on track to seal a third consecutive title followings wins in Vienna and Valencia after easing past his Bulgarian opponent in an hour and nine minutes.
He dropped to 12 in the rankings after a disappointing US Open in September. But his attempts to drag himself into the upper echelons of the game have paid off after an exhausting six successive competitions that have yielded three title triumphs.
The 27-year-old needed to finish in the top eight to ensure his participation at the season-ending event at the O2 Arena.
Victory in a gruelling final at last week's Valencia Open against Tommy Robedo saw Murray lift himself into fifth position courtesy of 500 ATP points picked up in Spain.
If he can sustain his current form into next month then Murray stands a good chance of finishing in the top four, with Rafael Nadal's (currently third) season over through injury.
"Since the French Open I think I have played well to be honest. I have lost to some of the best players to have ever played to the game, I didn't play my best against Grigor at Wimbledon but I have got some good wins at the end of this season.
"The top four would be nice. If I can keep winning and moving up the rankings that would be great, but I would have to play great tennis for the next few months."