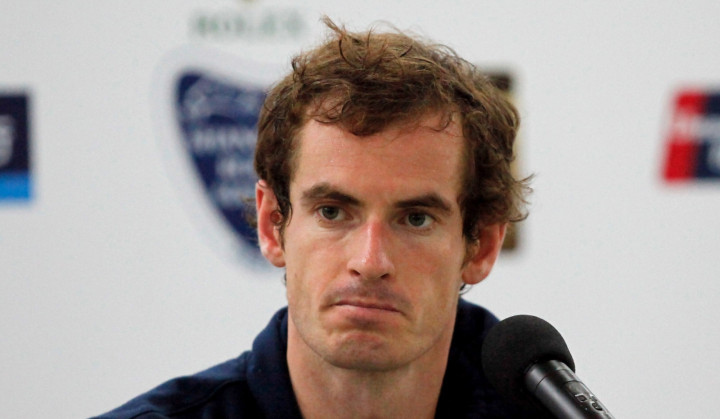 Andy Murray will step up his bid to qualify for the season-ending ATP World Tour Finals in London at the Vienna Open this week ahead of a gruelling schedule for the British No.1.
Following victory at the Shenzhen Open, a semi-final defeat to Novak Djokovic in the China Open, and a third round exit at the Shanghai Masters, Murray will play the first of three tournaments in as many weeks on the European indoor circuit.
Starting in Vienna on 16 October, Murray will continue his attempts to qualify for the season-ending tour finals for a seventh successive year before playing in the Valencia Open and the Paris Masters – the finale to the regular ATP season.
Murray is currently 10th in the race to London standings after Spaniard David Ferrer leapfrogged the two-time grand slam champion with a victory in Shanghai.
Having spent the last four months of 2013 recovering from back surgery, Murray has no points to defend during the remainder of the year, making his task of finishing in the top eight all the more easier.
Each and every victory will therefore enhance Murray's bid, but in his first ever appearance in the Austrian capital, he must overcome top seed Ferrer to reignite his hopes.
Both players have entered the tournament as wildcards but are on a collision course for the final having been placed at either end of the draw. Ferrer, who is ninth in the race to London standings, will begin his campaign against Tobias Kamke or Simone Bolelli while Murray faces Vasek Pospisil or a qualifier after a bye in round one.
"You need to just concentrate on trying to win your matches," Murray said. "That's the best thing that you can do for your chances to qualify.
"If you start hoping that other guys are going to lose, spending time worrying about everyone else's results, then it takes energy away from your own performances.
"You really just need to concentrate on yourself. I haven't been in this position for a while, so in some ways it's kind of new. But I'm enjoying it so far. Just giving me a little bit of extra focus and direction for the last few tournaments."
Ferrer must reach Sunday's final to improve on his points tally and keep the pressure on Marin Cilic, Milos Raonic, Tomas Berdych, and Grigor Dimitrov, all of whom are in action this week in an attempt to boost their own tour finals chances.
US Open champion Cilic is guarenteed to qualify for London should he finish outside the top eight after claiming the final major of the year at Flushing Meadows. He and Raonic will play in Moscow's Kremlin Cup this week, while Berdych and Dimitrov will feature in the Stockholm Open.
All three tournaments are worth 250 ranking points ahead of the final two weeks of the season. Australia Open champion Stanislas Wawrinka was the latest player to qualify for the World Tour Finals following the release of the draws for Vienna, Moscow and Stockholm over the weekend.
Cilic will fill the fifth spot this week by right unless Berdych prevails in Stockholm or Raonic wins in Moscow. Kei Nishikori is not in action but is expected to compete at the Valencia Open next week.