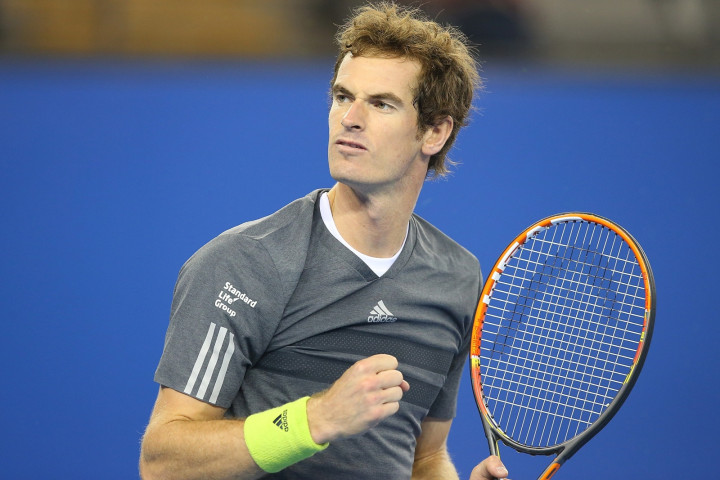 Andy Murray will take part in three successive tournaments in order to boost his chances of qualifying for London's ATP Finals in November.
After a semi-final defeat to Novak Djokovic at the China Open and a 2-6 6-1 6-2 defeat to David Ferrer in the Shanghai Masters, British number one Murray is in need of a strong showing to qualify for the final event of the season at the O2 Arena.
Only the top eight in the ATP rankings will qualify and with Murray currently sat in 10th place he will compete at the Erste Bank Open in Vienna, the Valencia Open and the Paris Masters to try and rack up the points needed to guarantee a place.
A winner's spot in Vienna will bank Murray 250 points, 500 should he succeed in Valencia and 1000 in Paris. Ferrer's win over the Scot saw him move into ninth place behind Milos Raonic.
While the three tournaments present Murray with a golden opportunity to close the gap on his rivals, he must navigate a very busy schedule to get the points he needs.
Competition in Vienna begins on 13 October, a week ahead of the Valencia Open on 20 October. Should Murray reach the final in Spain he will be straight on a flight to Paris for the conclusion of the Race to London in the French capital, beginning on 27 October.
Murray's quest to finish in the top eight is further complicated by where Marin Cilic and Stan Wawrinka finish. According to the rules, a Grand Slam winner can qualify for the finals if they finish in the top 20, rather than the top eight.
Should the winners of the Australian Open (Wawrinka) and US Open (Cilic) fail to secure qualification, one or both could yet displace Murray - even if he claws his way back into the top eight.