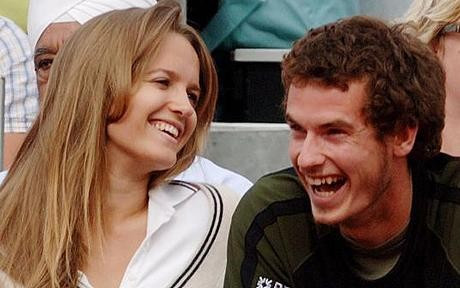 Wimbledon champion Andy Murray has been forced to deny reports that he is planning to marry his girlfriend Kim Sears.
The news went viral after Murray responded to fan queries about his future marriage plans during a Twitter Q & A.
The 26-year-old sparked a frenzy on social media when he announced: "We're getting married just after Wimbledon, should be a great day."
Murray had failed to mention that he was just joking.
He responded to press speculation a few hours later, with a further tweet to clarify. "3 things... I don't smoke grass, I'm not getting married (yet) and I don't want to kill Rafael Nadal.. [sic]'
Singer Ed Sheeran responded with a tweet saying: "@andy_murray: I'm disappointed by all 3 confessions."
A spokesman for the star confirmed that "Andy Murray is not getting married this summer."
His relationship with the stunning blonde has been the focus of ongoing speculation, much to the tennis star's apparent annoyance.
Earlier enquires on Twitter about the possibility of impending nuptials ona another occasion were met with a stern rebuke. "Don't start!" he said.
In December, in an uncharacteristically candid interview with the Scottish Daily Mail, he did admit that he was contemplating having children with his long time love.
"I can see myself having a family one day. It is something that I'm starting to think about because Kim and I have been together for eight years," he commented.
Murray first met Sears, who is the daughter of player turned coach Nigel Sears, at the US Open in 2005.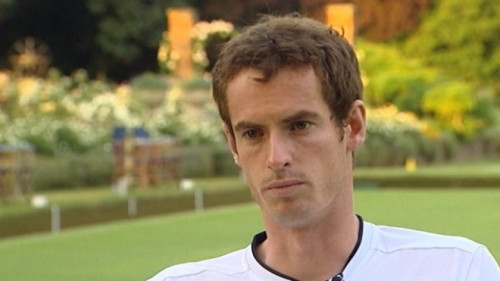 In his autobiography, Murray reflected on the support he has received from his girlfriend throughout his career.
"You're in these huge cities meeting new people all the time and it would be easy to get your head turned," he admitted.
"But Kim's always been there for me. She really cares about me and helps with so many things. She always has. That's why we have such a great relationship."
Murray's 2013 Wimbledon triumph was the second Grand Slam of his career.
The British number one also won a gold medal at the Olympic Games in London in 2012.