We won't see the 'likes of Federer, Nadal and Djokovic for another 20 years' says Miles Maclagan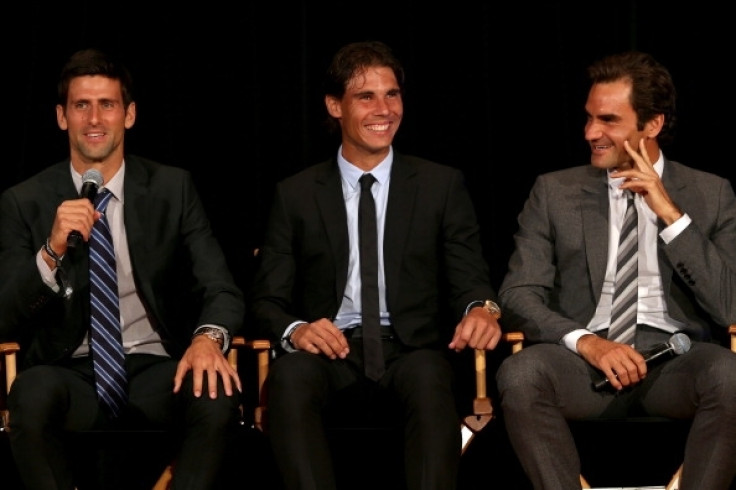 KEY POINTS
The trio have won a combined 46 Grand Slam titles in their careers so far.
Federer and Nadal have had career resurgences this year with a combined 10 titles.
Andy Murray's ex-coach Miles Maclagan does not see stars like Roger Federer, Rafael Nadal and Novak Djokovic playing on the ATP Tour for another 20 years.
The trio are arguably the greatest of this generation, with each player boasting a minimum of 10 Grand Slam titles, including a combined 46 titles.
While Djokovic has had a year to forget despite winning two titles, Federer and Nadal have had career resurgences in 2017, splitting the four Grand Slams with each other and winning a combined 10 titles in the calendar year so far.
Djokovic has been backed to emulate the duo upon his expected return in 2018 as he recovers from injury and Maclagan believes it will be a while until the next generation can emulate their success.
"We might not see the likes of Federer, Nadal and Djokovic for another 20 years," Maclagan said, as quoted on Express. "They are amazing."
Maclagan added how the trio were able to make a difference in the little moments as well as come back from setbacks, singling out world number one Nadal for praise.
Nadal regained his number one ranking this year for the first time since 2014 and will be looking to end the year as the top ranked player in tennis for the first time since 2013 as he faces Nick Kyrgios in the final of the China Open on Sunday (October 8).
"You talk about the little moments, the match point [of Nadal] against Lucas Pouille [at the China Open] and coming through those and giving themselves a chance to be alive," he added.
"When these great players have dark moments, they come back stronger. It gives them time to reassess how am I going to come back better and take advantage of this. Boy he's [Nadal] come back strong."
© Copyright IBTimes 2023. All rights reserved.