Novak Djokovic to miss rest of 2017 season to recover from long-term elbow injury
Former world number one has never previously missed a Grand Slam, but will not play at next month's US Open.
Djokovic says injury has been bothering him for a year-and-a-half and has gotten worse over recent months.
12-time major winner also confirms that Andre Agassi will remain part of his coaching team in 2018.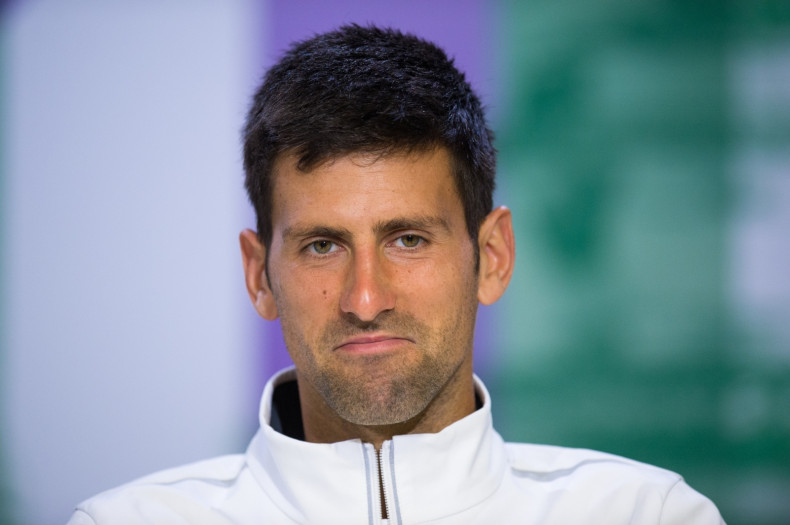 Novak Djokovic has announced he will miss next month's US Open and the final six months of the 2017 season as he bids to recover from a persistent right elbow injury.
The 12-time grand slam winner confirmed his decision during a Facebook live session held in Belgrade on Wednesday afternoon (26 July), the same date that 'Big Four' rival Roger Federer made an identical announcement in 2016.
"After a year-and-a-half of carrying the injury of the elbow that has culminated in the last couple of months, I have made a decision to not play any competitions or tournaments for the rest of the 2017 season," said Djokovic, who was forced to retire from his Wimbledon quarter-final clash with Tomas Berdych earlier this month.
"Unfortunately this is the decision that had to be made at this moment. Wimbledon was probably the toughest tournament for me in terms of feeling the pain that has escalated. I have consulted many of the doctors and specialists in the last 12 to 15 months and especially in the last couple of months where I felt that the injury was getting worse.
"They all agreed that I need rest, that I need time. This is one of those injuries where nothing can really help instantly, you just have to allow a natural rehabilitation to take its course. Professionally this is obviously not an easy decision for me, but I'm trying to look from the positive side at everything.
The 30-year-old, set to become a father for the second time in August, added: "I believe that everything in life happens for a reason, so I will try to use this time as best as I can to spend quality time with my family."
Andre Agassi commitment
Djokovic, who has yet to skip a grand slam event throughout his entire career to date, also revealed that fellow former world number one Andre Agassi would remain part of his coaching team next year.
The American initially came aboard on a short-term basis before the French Open after Djokovic, who parted company with Boris Becker last year, split from longtime coach Marian Vajda as well as fitness trainer Gebhard Phil-Gritsch and physiotherapist Miljan Amanovic.
"I'm happy to share that Andre Agassi is committed to staying with me next year," he continued. "I want to thank Andre for being with me this year and obviously sharing his experience, his wisdom. I'm looking forward to getting back on the practice courts with him and of course having him in the box for any big tournaments."