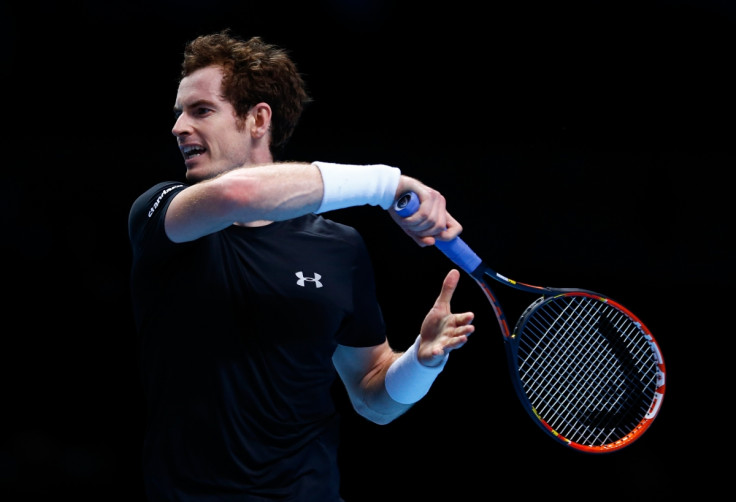 Andy Murray and Stanislas Wawrinka duel for the final semi-final place at the ATP World Tour Finals in London.
Where to watch
Murray vs Wawrinka is live on Sky Sports 4HD and BBC Radio Five Live sports extra at 8pm.
Preview
Andy Murray and Stanislas Wawrinka face a winner-take-all clash to determine the last semi-final place at the ATP World Tour Finals. After one win each from their opening two round robin matches, victory for either player will set up a last four meeting with Roger Federer on Saturday [21 November].
Both players have claimed wins over David Ferrer in straight sets, while losing to a resurgent Rafael Nadal. The pair have each shown shades of their best form but they will need to repeat that in order to reach the knock-out phase.
Murray remains a win away from ensuring he ends the year as world number two for the first time. Should the Briton crash out then only Federer, who progressed from the group stage with a 100% record, can deny him should he claim his seventh title at the season-ending tour finals later in the week.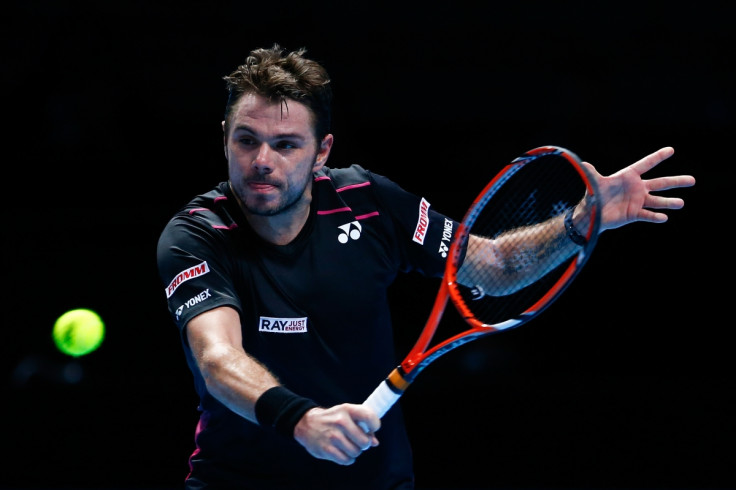 The match could also represent Murray's final contest before leading Great Britain into their Davis Cup final against Belgium in Ghent. Murray practised on clay at Queen's last week and is currently managing his fitness ahead of the tie which could see him player three rubbers in as many days.
French Open champion Wawrinka meanwhile will be keen to prevent his stunning year ending prematurely. The Swiss appeared disengaged in his opening match against Nadal but produced a fine repost against Ferrer to set up the straight shoot-out for the last four.
What the players say
Andy Murray: "Normally first set is important. Look, I think that's really just been the last couple of years. I don't think it's always been like that. I've played a number of three-set matches here over the years against many different opponents, some that have come in playing loads of matches, some coming in being fresh.
"I just think, yeah, last couple of years, maybe it's just a bit of a coincidence. Before that, that certainly wasn't the case. There's been many close matches over the years. I just think it's been a bit unfortunate the way some of the matches have ended the last couple years."
Stanislas Wawrinka: "It's going to be interesting for sure. We used to have some big battle in the past, some tough match, three sets, four sets. It's going to be interesting how I'm going to play Friday, if I'm going to bring the positive game that I start to play today, and also how he's going to be.
"He's having amazing year, number two in the world. So dangerous indoor, especially at home. So we'll see. We'll see how he's going to be also Friday.
"I think he's quite the similar player, this year for sure way better because he's been a little bit more confidence, more aggressive, winning so many matches. Again, if you look, he had a similar week so far than me. Played a good solid first match, and today was completely down. We'll see what's going to happen on Friday."
Betting odds (source William Hill):
Andy Murray 8/13 vs 13/10 Stanislas Wawrinka
Head-to-head record: Murray 8-6 Wawrinka. Last match US Open 2013 (hard) Wawrinka bt Murray 6-4 6-3 6-2
Previous meetings at the ATP World Tour Finals: N/A