Wimbledon 2012: Murray Fearful Of Tsonga
Andy Murray heeds caution ahead of his Wimbledon semi-final against Jo-Wilfried Tsonga after defeating David Ferrer in four sets
Andy Murray believes his path to the Wimbledon final has not been made easier due to the absence of 11-time grand slam champion Rafael Nadal at the semi-final stage.
Having beaten Spaniard David Ferrer in four sets on Wednesday, Murray is into his fourth consecutive Wimbledon semi-final, and after Nadal, a two-time champion at SW19, crashed out in the second round to Lukas Rosol, the British No.1 will face Jo-Wilfried Tsonga.
The Frenchman beat Murray on the road to his only grand slam final appearance at the Australian Open in 2008; his only victory over the World No.4 in the pair's six meetings.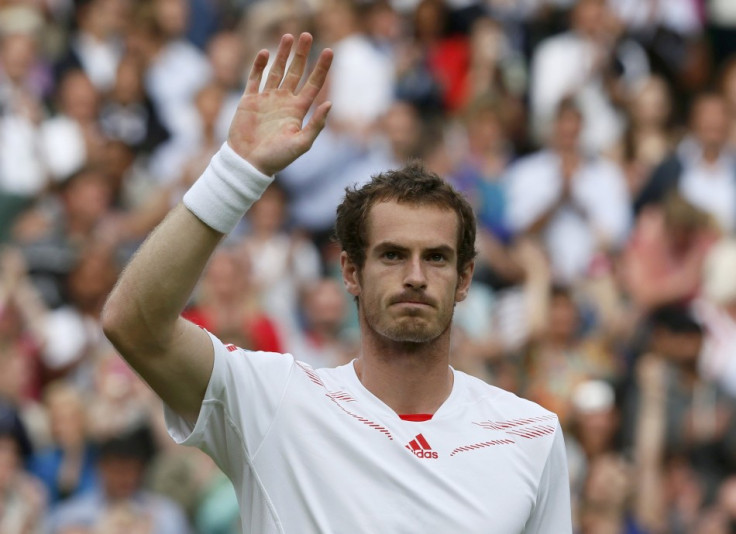 Murray also has two wins on grass, including at Wimbledon two years ago, to boot, but insists Tsonga represents a tough obstacle between himself and a first ever final at the All-England Club.
"Jo's a tough opponent," Murray warned.
"He served I think very well so far this tournament. It's a very different match to playing against Rafa, but he's one of the best grass court players in the world, that's for sure.
"It's been a good tournament so far, but I want it to continue," the Scot added.
"Everyone kept telling me I had such a hard draw and how tough it was going to be to get through, but I managed to do that - I've beaten some very good players.
"Just because I lost to him [Nadal] a few times doesn't mean I'd never want to play against him - I don't mind playing against Rafa.
"I've won against him in Slams before. It's obviously a challenge, and he's played some very good tennis when we have played each other here."
The 25 year old had previously lost all three meetings with Nadal on grass, two of which came at semi-finals in 2010 and 2011.
A meeting with Tsonga, against whom Murray defeated in the AGEON Championship final during their last meeting 13 months ago, represents his best opportunity to reach a potential final against either Novak Djokovic or Roger Federer, having lost to Nadal and American Andy Roddick in previous years.
"I think when I played Roddick in the semis was also a good chance," Murray admits.
"I had a good record against him before the match. He did play unbelievable in the semis, and especially in the final that year.
"I'm in a good position, that's for sure. Whether it's the best chance or not, I'm not sure. But I've been in this position a few times now and want to push on."
"When I first played here," he added. "I didn't understand what it was like, and it still took a few years for me before I understood how important this tournament was to me, how important it is to tennis, and also this country. I was just a kid.
"I spent some time here during the year sitting on Centre Court when there was no one else there just thinking what it was like. It's become more and more special to me the more years I've played. It's probably the biggest sporting event that we have.
"The support that I've had over the last five, six years here has been great. I'm trying my best to win the tournament for myself, obviously, but also for everybody else."
© Copyright IBTimes 2023. All rights reserved.