Andy Murray: Winning the French Open would be a big achievement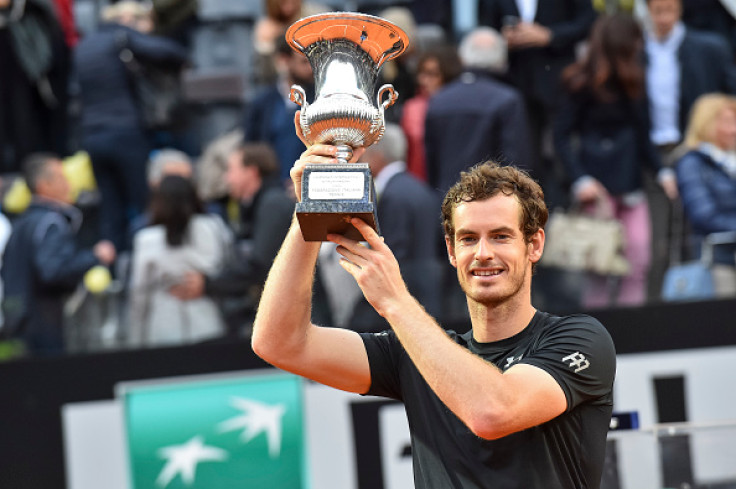 Andy Murray has won the Wimbledon, the US Open and a gold medal at the 2012 London Olympics, but it is the French Open that the Scot wants to win, claiming it would be a 'big, big achievement'.
The 29-year-old is not a big fan of clay court and has struggled in the past. However, he has improved over the years, even winning his maiden Rome Masters title earlier this month.
More about tennis
"Clay has always been the most challenging surface for me since I came on Tour, but I have also kept improving on it and my results at the French Open over the last few years have gradually got better," he said as quoted by eurosport.
"If I was able to win the French or even reach the final then it would be a big, big achievement for me because a few years ago I didn't know if that was going to be possible. I've kept trying to improve on the surface and my results have got better over the last few years."
Murray, who only a year back had no titles on clay with only a single win over a top 10 opponent, has suddenly looked unstoppable. He has since won two masters titles, winning 91% of his matches on clay as compared to the previous 69%.
"Clay has been the surface I've had the least success on, it's just the reality that I haven't been as good on it. Until the last 18 months or so, I hadn't beaten many of the top 10 players on clay before – but that changed last year. I'm hoping I can do a little better again this year."
The World No 2 will start his campaign in this year's French Open when he takes on Radek Stepanek in the first round, which is scheduled to take place on 23 May (Monday).
© Copyright IBTimes 2023. All rights reserved.