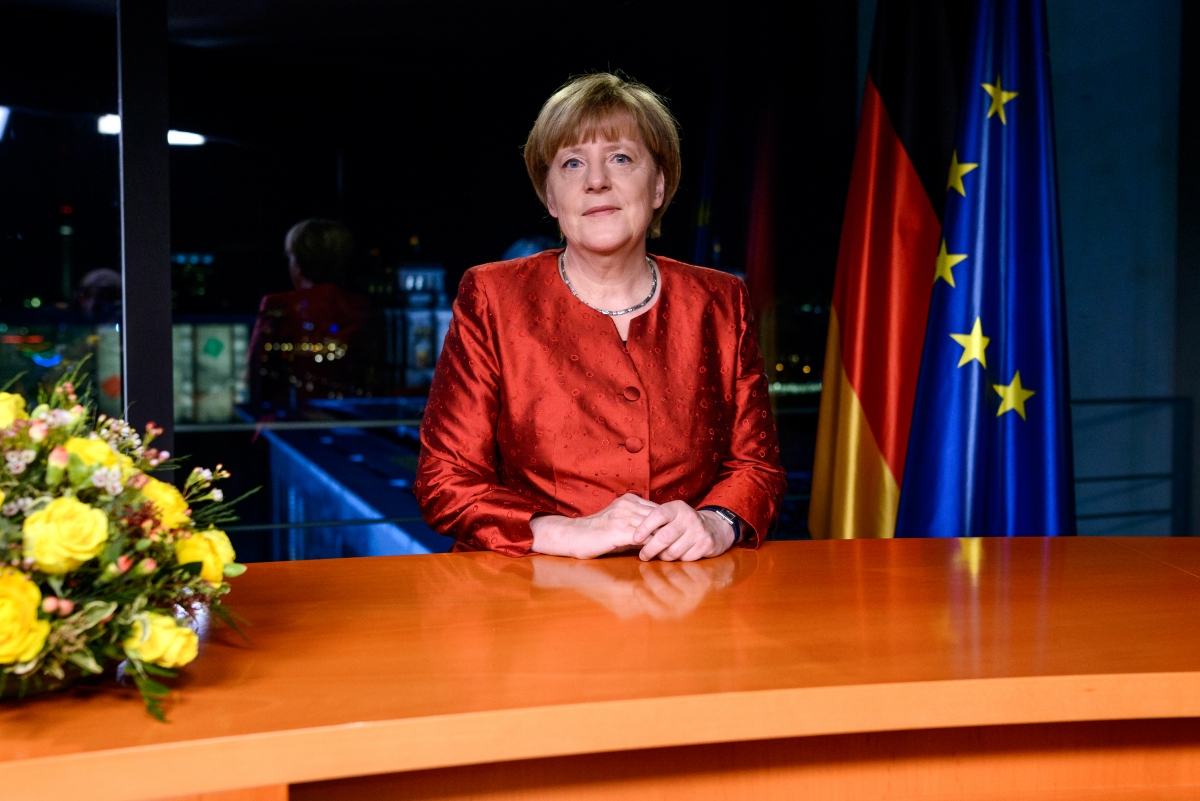 German Chancellor Angela Merkel said that the arrival of refugees is "an opportunity for tomorrow" in her New Year's address to be broadcast on Thursday evening (31 December).
She also said that it is important the German people "don't allow ourselves to be divided". Around 1.1 million asylum seekers were taken in by Germany this year.
"Countries have always benefited from successful immigration, both economically and socially," Merkel said. After a resurgence of xenophobic and right-wing parties, Merkel told Germans: "It is crucial not to follow those who, with coldness or even hatred in their hearts, lay a sole claim to what it means to be German and seek to exclude others." The anthem of the anti-Islamic Pegida movement went to number one in the German music charts on Wednesday.
"There has rarely been a year in which we were challenged so much to follow up our words with deeds," said Merkel. "There is no question that the influx of so many people will keep demanding much of us. It will take time, effort and money."
"I am convinced that, handled properly, today's great task presented by the influx and the integration of so many people is an opportunity for tomorrow." She also thanked volunteers and officials for "doing far, far more than their duty".
Germany has recruited 8,500 new teachers to deal with the influx of child refugees, and German regional authorities have budgeted €17bn (£12.5bn, $17bn) in 2016 to spend on refugees.
The speech will be broadcast online on Thursday evening (31 December) at 6.15 GMT on ZDF with English and Arabic subtitles.