Germany: Merkel's ratings dip on discontent over refugee policy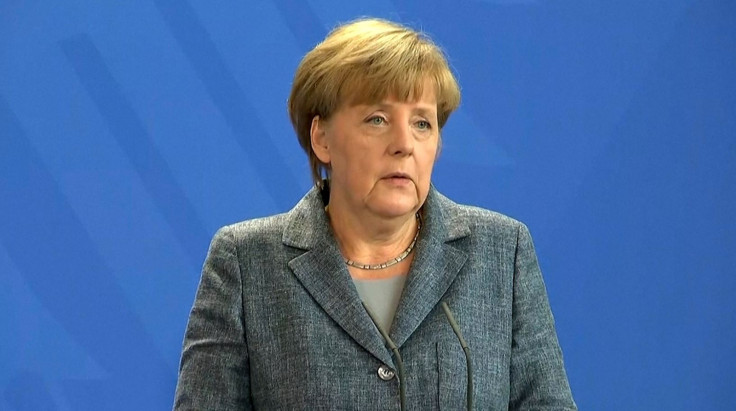 Angela Merkel's popularity has dipped, with 48% of voters in a survey saying they do not want her to continue as German chancellor after the 2017 elections. The survey, conducted by Emnid for Bild newspaper, found discontent over Merkel's refugee and migrant policy.
In the poll, 47% opposed Merkel's policy on asylum seekers, while 40% were in favour. Still, 44% were in favour of Merkel remaining in power. Emnid surveyed 579 people for the poll conducted on 26 November.
The German chancellor has been criticised by Horst Seehofer of the Christian Social Union (CSU), a sister conservative party, for not putting a cap on asylum seekers entering the country. Merkel's Christian Democratic Union (CDU) and the CSU, unofficially known as the Union, are in a political alliance that sees the CSU contesting elections in Bavaria, while the CDU operates in the 15 other states.
"Everyone in the Union knows that we can't hold out many more weeks if every day up to 10,000 refugees and migrants come into the country," Jens Spahn, a member of the CDU party executive, told the Passauer Neuen Presse newspaper, which was quoted by Reuters. So far this year, over 950,000 asylum seekers have entered Germany, about 150,000 more than expected. German authorities expect the number to rise to 1 million by the end of the year.
The CDU's senior party members have tabled several proposals, including limiting the number of asylum seekers, that will be debated at a party conference later this month.
"We want to meet this test, we need Angela Merkel. Therefore, this is not a decision against, but for the chancellor. We support the actions of the federal government. However, since the capacities in Germany are limited, we need a Plan B," Kai Wegner, the general secretary of the Berlin branch of the party, was quoted as saying by the Bild newspaper.
Even though Merkel seems to have lost some support, her CDU party is leading the polls at 38%, having gaining one percentage point from a week ago. Nearest rival Social Democrats had 25% backing.
© Copyright IBTimes 2023. All rights reserved.