German Chancellor Angela Merkel has come under criticism from political allies for her accommodative stance on refugees from the Middle East.
Days after the Paris attacks, Bavarian Finance Minister Markus Soeder, a member of the right-wing Christian Social Union (CSU) party, said the government's open-door policy on refugees was a mistake after a Syrian passport was found near the body of one of the gunmen involved in the co-ordinated attack in the French capital.
Greece has confirmed the holder of the passport passed through its territory as a refugee last month, although it is unclear if the individual was involved in the assault. Another suspected gunman is also reported to have entered Europe the same way.
"The days of uncontrolled immigration and illegal entry can't continue just like that. Paris changes everything," Soeder told the Welt am Sonntag newspaper.
"It is unacceptable that we don't know who arrives in Germany and what these people are doing. We must stop this by all means.
"The CSU stands behind the chancellor, but it would be good if Angela Merkel acknowledged that the opening of the border for an unlimited period of time was a mistake."
Border security
Horst Seehofer, Bavarian state premier and leader of the CSU, said he was concerned terrorists were taking advantage of Germany's welcoming approach to refugees and called for "greater control not just of Europe's borders but also (of) the national borders".
However, he called Soeder's remarks "totally inappropriate" and called on the democrats to stay united, according to the Reuters news agency.
German Interior Minister Thomas de Maiziere and Vice Chancellor Sigmar Gabriel both cautioned against rushing to making connections between the Paris attacks and the surge of migrants flooding into Europe.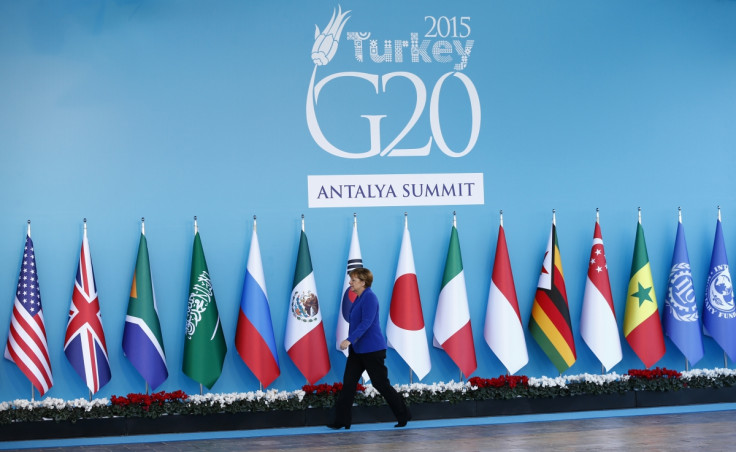 Germany expects a record 800,000 migrants at its borders for the whole of 2015 – four times the number of asylum applications received in 2014 and nearly double the all-time high of 438,000 in 1992. The country absorbs around 40% of all asylum-seekers arriving in the EU – more than any other member state in the 28-nation bloc.
Merkel reiterated the need to strengthen Europe's external borders and vowed to track down and capture the perpetrators of the Paris attacks, which left 129 people dead.
"We owe it to the victims and their relatives, but also for the sake of our own security," she was reported as saying on the sidelines of a G20 summit in Antalya, Turkey, on 15 November. "And we owe it to all the innocent refugees who are fleeing from war and terrorism."