German Chancellor Angela Merkel has warned Greece that a deal must be struck with its creditors ahead of the European Union's emergency summit on 22 June.
She said the summit would not be able to make any decision if there is no agreement.
The emergency summit of leaders of the Eurozone nations will be held in Brussels on Monday after talks on 18 June failed. The European Commission, the International Monetary Fund (IMF) and the European Central Bank (ECB) are not keen to disburse bailout funds to Greece until it agrees to undertake some reforms which includes changes to pensions, VAT and the budget surplus.
"Let me make it very clear as to the expectations. Such a summit can only become a summit of decisions if there is something to base a decision on," Merkel said on 19 June, according to the BBC.
"It is up to the three institutions [the ECB, IMF and European Commission] to assess this, and up to now we don't have the assessment," she said.
On 19 June, the ECB approved a €1.1bn (£780m, $1.25bn) helpline to Greece by extending its Emergency Liquidity Assistance (ELA) following a request from the Bank of Greece.
BBC reported that Greek banks saw their funds drained as customers withdrew their monies, with some believed to be transferring their money out of the country.
The ELA provided to Greek banks was scheduled to be reviewed on 22 June, according to Reuters but it decided to temporarily raise the liquidity ceiling to help the banks over the weekend.
Reuters reported that Greek savers had withdrawn about €4.2bn (£3bn, $4.77bn) between Monday and Friday, which represents 3% of household and corporate deposits held by Greek banks at the end of April.
Russia offers help if asked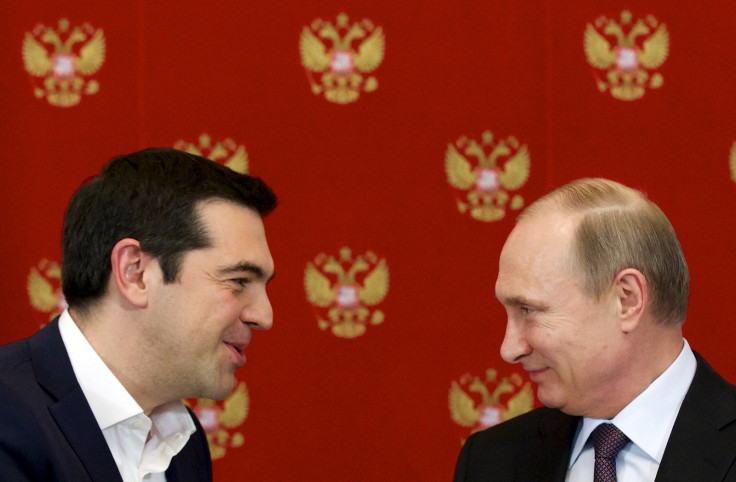 In another twist to the unfolding events, Russia's President Vladimir Putin's spokesman Dmitry Peskov said that Russia would consider granting a loan to Greece if requested but said the issue has not been discussed between the leaders of both countries.
Greek Prime Minister Alexis Tsipras, who was in St Petersburg in Russia on 19 June leading a delegation of ministers and business leaders, had signed a memorandum to extend the planned Turkish Stream gas pipeline to Europe through Greece.
Athens has said that the funding for the project will come from Russia's state development bank VEB.
At the gas pipeline signing ceremony, Greek Energy minister Panagiotis Lafazanis said that his country needed support and not pressure and that the co-operation with Russia was not aimed against other countries or Europe.
In a statement issued on 19 June, Tsipras maintained that there would be a solution to Greece's debt crisis.
"The [Eurozone] leaders summit on Monday is a positive development on the road towards a deal. All those who are betting on crisis and terror scenarios will be proven wrong. There will be a solution based on respecting EU rules and democracy which would allow Greece to return to growth in the euro."