It's make or break time for Greek banks and the country is "dangerously close" to a Grexit as talks to prevent Athens defaulting on its debts failed on 18 June.
And eurozone's leaders have been summoned to an emergency summit in Brussels on 22 June to discuss possible ways of preventing the crisis from spreading elsewhere in the EU.
What happens next?
Greece defaults on loans, the ECB pulls plug on emergency bank assistance leading to run on Greek banks, capital controls and potential Grexit
Athens agrees a cash-for-reform deal with creditors at the last minute and avoids default, staying in euro
No deal reached, but both sides paper over cracks and Greece stays in euro for now
Donald Tusk, the European Council president who convened the summit, said the failure to reach a deal in Luxembourg meant it was now time to "urgently discuss" the Greek crisis "at the highest political level".
Meanwhile, fearing a run on cash, the European Central Bank (ECB) said that Greek banks might have to stay closed on 22 June. About €2bn (£1.4bn, £2.3bn) in deposits left the country's banks between 15 and 17 June.
The Times reported that during the Luxembourg meeting of eurozone finance ministers, Benoît Coeuré, an ECB executive board member, was asked by Jeroen Dijsselbloem, the Dutch chairman of the group, whether Greek banks would open ­today. He replied: "Yes. Monday, I don't know."
Hinting at a "plan B" for a possible Grexit, said: "It's our deepest wish to keep Greece in the eurozone, but, having said that, we're prepared for all eventualities. Time is running out. Very little time remains."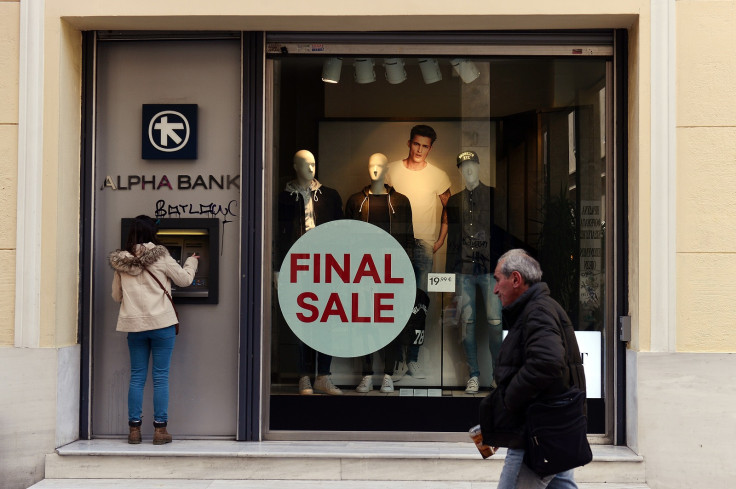 If an agreement cannot be reached, there is a massive risk that Greece will default on a €1.5bn loan repayment due to the IMF by 30 June.
Christine Lagarde, the head of the IMF, said there was an urgent need for an "adult" dialogue, adding: "We can only arrive at a resolution if there is a dialogue. Right now we're short of a dialogue."
The foreign ministers are demanding that Athens come up with a credible and workable reform plan to access €7.2bn in aid. Greece's creditors want pensions to be slashed, public service sector jobs cut and a rise in VAT.
Greece itself is on the brink of bankruptcy, with figures showing a collapse in state revenue income in May 2015 of €900m, or 24%.
Pierre Moscovici, the European commissioner for economic affairs, said: "Now we find ourselves at the ­moment when we are reaching the endgame. I would like to appeal to the Greek government to accept that reasonable compromises have to be made to avoid a fate that would be ­catastrophic. It's in everybody's interest that we keep together the euro project as a whole."
Moving close to a Grexident state of mind
Yanis Varoufakis, the Greek finance minister, warned that some in the eurozone were ­beginning to accept the idea of Grexit. "We are dangerously close to a state of mind that ­accepts an accident," he said.
And Greece's chief negotiator in its bailout talks, Euclid Tsakalotos, warned on the BBC Radio 4's Today programme: "If Greece goes out, the euro might break down. Once one country has left, you change a monetary union into a fixed exchange rate system, where it's a cost-benefit analysis whether another country leaves.
"My greatest fear is that the breakup of the euro will return [us] to the competitive devaluations, and the nationalisms, and the kind of politics we had in the 1930s. If we don't [have a deal], we have to go to the Greek people, because we have no mandate to leave the euro, and that would be a very bad eventuality."
Miracle needed
However, Prime Minister Alexis Tsipras welcomed the emergency summit, saying it was a "positive development on the road toward a deal. All those who are betting on crisis and terror scenarios will be proven wrong.
"There will be a solution based on respecting EU rules and democracy which would allow Greece to return to growth in the euro."
But Janis Reirs, Latvia's finance minister, said: "The situation can only be saved by a miracle."