Angelina Jolie has just landed herself a new role, but instead of going in front of the camera, the actress and United Nations High Commissioner for Refugees special envoy has now been appointed as visiting professor by the London School of Economics' Centre for Women, Peace and Security.
Jolie, 40, will join former foreign secretary, William Hague, as a "visiting professor of practice", the university announced on Tuesday (23 May). They will be teaching parts of a new MSc course on women, peace and security, which will begin during the 2016-17 academic year. According to London School of Economics (LSE), the course is the first of its kind in the world.
The By The Sea actress has previously worked alongside Hague, with whom she founded the Preventing Sexual Violence in Conflict Initiative in 2012. "I am very encouraged by the creation of this master's programme," Jolie said in a statement.
"I hope other academic institutions will follow this example, as it is vital that we broaden the discussion on how to advance women's rights and end impunity for crimes that disproportionately affect women, such as sexual violence in conflict."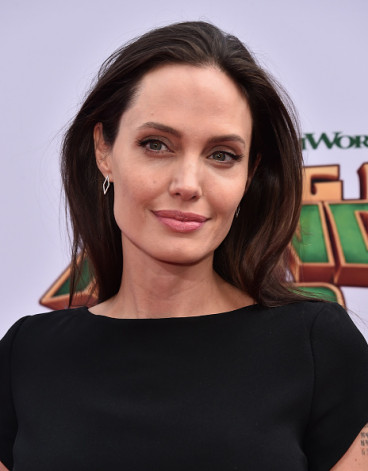 The Hollywood star and politician Hague will be joined by Jane Connors, Director of International Advocacy at Amnesty International Geneva, and Madeleine Rees OBE, Secretary General of the Women's International League for Peace and Freedom, who have also joined the degree course as visiting professors.
According to the school's website, the course is intended to "[develop] strategies to promote gender equality and enhance women's economic, social and political participation and security", and the visiting professors will give lectures, participate in workshops and undertake their own research.
As UNHCR goodwill ambassador and special envoy, Jolie has been visiting war-torn countries, meeting refugees and advocating human rights as part of her duties.
"I am looking forward to teaching and to learning from the students as well as to sharing my own experiences of working alongside governments and the United Nations," she said.