The Isis-affiliated terror group Abu Sayyaf has issued a disturbing warning to Filipino authorities in a video showing Norwegian and Canadian hostages Kjartan Sekkingstad and Robert Hall.
The terror group, which has gained worldwide notoriety for kidnapping foreign nationals in the Philippines, addressed Filipino president-elect Rodrigo Duterte directly.
In the footage, obtained by the terror monitoring group SITE, the extremists claimed the video message featuring the foreign nationals and Filipina Marites Flor would be the last of its kind. It demanded an earlier ransom of $6.37m (£4.39m, Php 300m) be paid by 13 June.
The new video places further pressure on the foreign governments following the execution of Canadian hostage John Ridsdel in April. Ridsdel was captured alongside the three other hostages in September 2015 from a holiday resort.
CNN reported in the message that Hall references the murder of his fellow Canadian national and describes harrowing conditions at the hands of his captors. All three of the hostages are shown wearing orange jump suits in the style used by Islamic State (Isis) in its executions.
"We live like this every day, go to bed like this. We have a hundred people heavily armed around us all the time that dictate to us and talk to us like children," he says.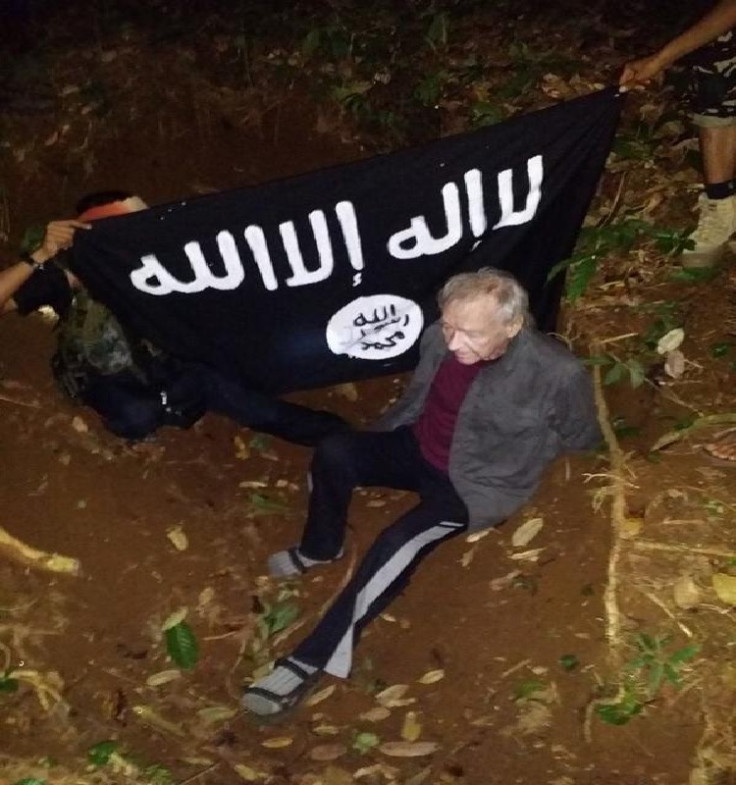 "We've been humiliated in every way possible. One of us has already been murdered. We hope that you can work on our behalf as soon as possible to get us out of here. Please, the sooner the better. We're three-quarters dead right now."
Sekkingstad tells the camera: "Please try to help us. Contact this group through June at the Canadian embassy and try to negotiate with this group. We will executed on June 13 at 3 o'clock, unless there is an agreement made with this group."
Abu Sayyaf, a loose group numbering several hundred fighters, uses ransom money to fund its Islamic separatism campaign in southern Philippines.
One of its leaders, Isnilon Hapilon, who has a $5m bounty on his head, recently pledged allegiance to the Islamic State group operating in Syria and Iraq. However, the US has designated the group a terrorist entity for its connections to al-Qaeda.
In November Abu Sayyaf beheaded Malaysian hostage Bernard Then Ted Fen in an ostentatious act of violence, which has become the IS calling card throughout the world. Then Ted Fen was killed in the jungle not far from the Indanan town in Sulu province on 17 November.
Abu Sayyaf has demanded $60m (£40m) for the release of the three foreigners. In October 2014 the group claimed to have been paid 250m peso (£3.4m) for the release of two German hostages who were held for seven months.