The crashed EgyptAir flight MS804 did not swerve and change direction before dropping from the radar in the Mediterranean, an Egyptian aviation official has claimed. The latest statement regarding the downed flight contradicts earlier comments from Greece's defence minister, who said the plane turned 90 degrees left, followed by a 360-degree turn right, before plummeting on 19 May.
Ehab Azmy, the head of Egypt's state-run provider of air navigation services, told The Associated Press that the plane was flying at the normal height of 37,000ft before disappearing. "That fact degrades what the Greeks are saying about the aircraft suddenly losing altitude before it vanished from radar," Azmy said.
It is unclear why the Greek and Egyptian accounts of what happened to the Airbus A320 differ, the BBC noted.
Greek Defence Minister, Panos Kammenos, said the radar revealed the flight made two sharp turns and dropped more than 25,000ft before hitting the sea. Air traffic controllers in Greece said they spoke to the pilot as the plane entered Greek airspace and there were no problems. They attempted to contact him at 2.27 Cairo time, right before entering Egyptian airspace, but "despite repeated calls, the aircraft did not respond."
However, Azmy claimed there were no issues with the plane when it entered Egyptian airspace before it disappeared. "There was no turning to the right or left, and it was fine when it entered Egypt's [flight information region], which took nearly a minute or two before it disappeared," he said, according to The Guardian. In a separate statement to Egypt's al-Ahram newspaper, Azmy denied a report that Egyptian air traffic control had contacted the pilot.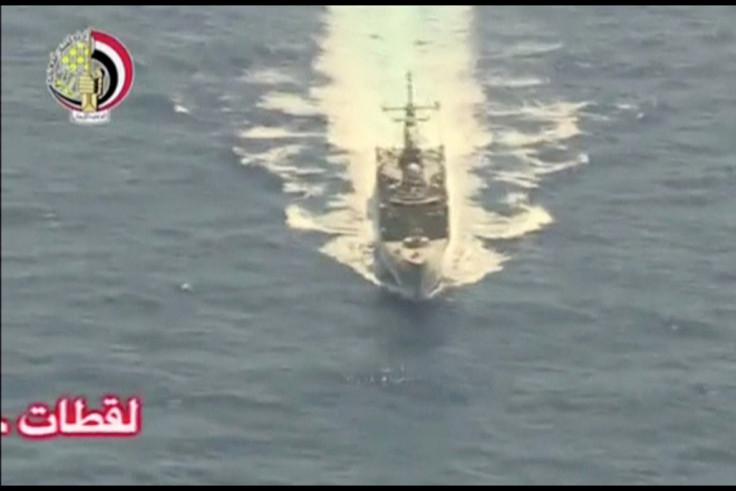 Air accident investigator Hani Galal told Egyptian network CBC that the plane's black box would be analysed in Egypt if found intact, but would be sent abroad if discovered in a damaged state. Egypt deployed a submarine over the weekend to search for the missing flight recorders, which has 30 days to find the crashed plane's black box, after which the recorders' batteries will stop emitting a location signal.
The final three minutes of the Paris to Cairo flight were revealed in automatic messages from the plane's aircraft communications addressing and reporting system (ARCAS). One message showed smoke had been detected in a lavatory towards the front of the aircraft and that two windows in the cockpit also had issues. A minute later smoke was detected in the avionics bay, below the cockpit, and then an alert suggested a cockpit window was open.
The last ARCAS message revealed both the flight control unit and spoiler-elevator computer were down. Debris and body parts have been reportedly found, but the plane's main body and two black boxes have not be located. The flight, which carried 66 people on board, is believed to be in waters more than 6,500ft deep.