Angelina Jolie is said to be in talks to star in an upcoming remake of much-loved 1974 crime drama Murder On The Orient Express. If she comes aboard the project, the Oscar-winner will appear alongside Kenneth Branagh, who is confirmed to be both playing the lead in the film and directing.
Based on the 1934 mystery novel of the same by acclaimed author Agatha Christie, the original follows Belgian detective Hercule Poirot, as he tries to get to the bottom of who bumped off an unpopular billionaire on the lavishly-decorated mode of public transport. It was Albert Finney that brought life to Christie's protagonist Poirot in Sidney Lumet's take on the classic, however, the character had already been played on the big screen first by Irish actor Austin Trevor and later by American-born Tony Randall.
As well as Finney, the 1974 version featured some serious Hollywood A-listers including Ingrid Bergman, Sean Connery, Anthony Perkins, Vanessa Redgrave and Lauren Bacall. The latter played Mrs Hubbard in the film, one of the train's passengers who is deemed a suspect; a character who Jolie will reportedly play if she signs on.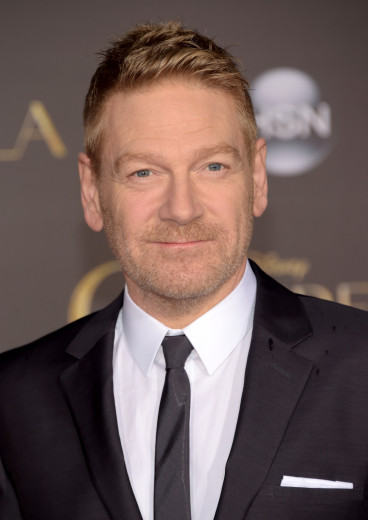 Jolie has been taking a step back from appearing in front of the camera lately, even suggesting in recent interviews that she wants to eventually switch to a career behind the lens as director rather than actor. Last year, she directed herself, as well as her husband Brad Pitt, in the indie relationship drama, By the Sea.
Branagh most recently directed action thriller Jack Ryan: Shadow Recruit starring Chris Pine and Disney live-action reboot Cinderella with Lily James and Cate Blanchett.
20th Century Fox is aiming to start filming in November of this year, on location in both London and Malta. Green Lantern scribe Michael Green has penned the screenplay and the film already has some serious names producing: Ridley Scott (The Martian) and Simon Kinberg (X-Men: Apocalypse). The movie is currently scheduled to reach US cinemas on 22 November 2017, in peak pre-awards season position.
For more entertainment news follow A-List on Twitter @Alistinsider