Angelina Jolie is in early talks to star in upcoming war drama Shoot Like A Girl, based on the real life experiences of The Purple Heart medal recipient Mary Jennings Hegar, according to a report in Deadline. The news comes amid Jolie filing for divorce from her husband of two years, Brad Pitt.
The film is based on the upcoming memoir of Major Hegar, called Shoot Like A Girl: One Woman's Dramatic Fight In Afghanistan And On The Home Front, which is to be published in early 2017.
Hegar served in Afghanistan as a helicopter pilot and saved hundreds of lives. She became only the sixth woman to receive the Distinguished Flying Cross and helped eliminate the military's Combat Exclusion Policy, which kept females from serving in combat roles.
According to the book's official description, in Shoot like A Girl, Hegar "takes the reader on a dramatic journey through her military career: an inspiring, humorous, and thrilling true story of a brave, high-spirited, and unforgettable woman who has spent much of her life ready to sacrifice everything for her country, her fellow man, and her sense of justice."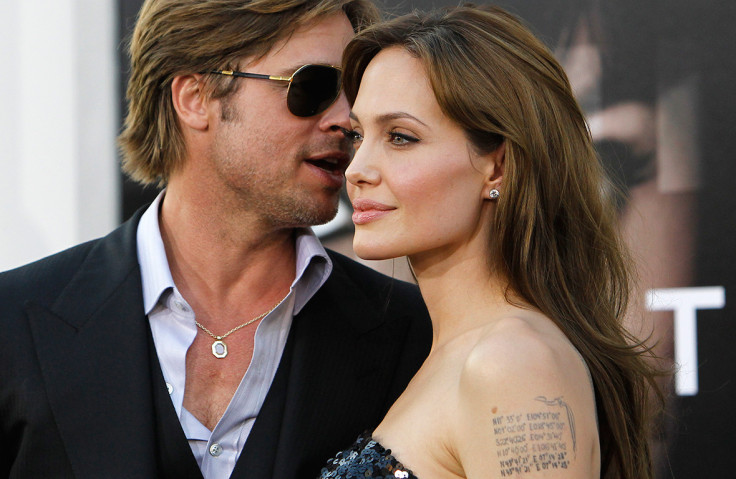 The part would be Jolie's first action movie since she starred in The Tourist and Salt in 2010. She most recently appeared alongside Pitt in the 2015 film By The Sea. The casting news came out a few hours after Jolie and Pitt reached a temporary custody agreement, regarding their children. According to reports, the custody deal, which will be in place for three weeks, will allow the actor to visit his six children.
Sources told the Associated Press that Pitt will have to undergo drug and alcohol tests prior to being reunited with his children. The Maleficent actress filed for divorce on 19 September citing irreconcilable differences.