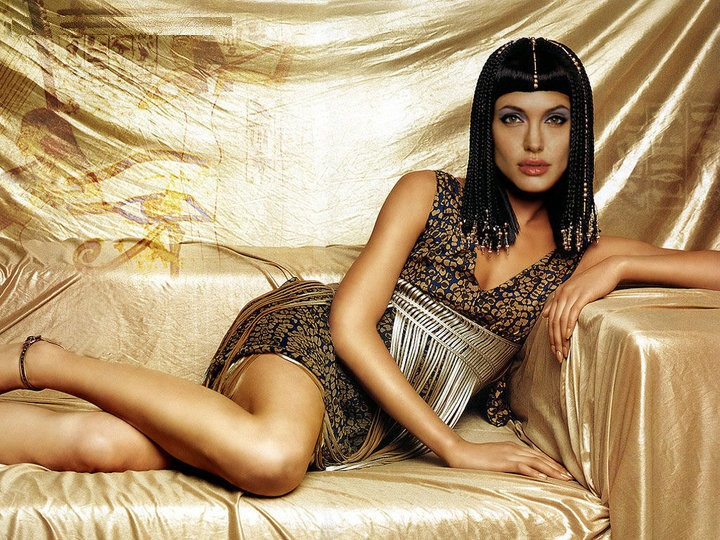 One of Hollywood's most famous family is about to make their big screen debut together.
According to a Mirror report, Angelina Jolie has managed to bag roles for all six of her children in her new film – Cleopatra. Reportedly, the film will also star her partner Brad Pitt.
A movie insider told Mirror: "Their whole family life is rooted in films but Brad and Ange didn't want the children to follow in their footsteps. However, acting is in their genes, and it could turn out to be the start of something big for the next generation."
The filming experience will be a first for all the children except six-year-old Vivienne, who starred alongside her mother in the recently released Disney blockbuster Maleficent.
The Tomb Raider star also confirmed her role in the big-budget biopic.
"We've been working on it. There's been lots of different ideas of directors and lots of different ­discussions," said the Oscar-winning actress.
Describing the iconic Egyptian queen, she added: "She's complicated, it's complicated to get this one right. I think we're getting there. It's getting close. I imagine the preparation for it is going to be big."
Jolie also teasingly hinted that it might be her last acting project:
"It's one of those that you think maybe that's the one you put everything into and that's where you end it, that's where you finish – in a great way. What could you do beyond that one?" she said.
Check out some fan-made looks of Angelina Jolie as Cleopatra:
#AngelinaJolie the most beautiful cleopatra!! pic.twitter.com/oKiDVOmYZi

— Samar (@samnora2) July 4, 2014
Angelina Jolie's last movie! Cleopatra pic.twitter.com/CPoHhybFHw — Kaymo (@__Kamo_) July 6, 2014
졸리가 클레오파트라를 마지막으로 은퇴를 한다꼬? ㅠㅠ #Cleopatra #AngelinaJolie pic.twitter.com/fQrx3SQ4So

— 닳 (@B_a_c_k_a) June 4, 2014