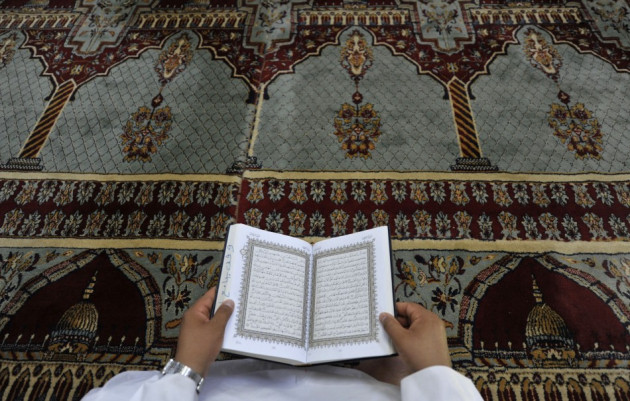 A top Angolan diplomat has denied his country was targeting Islam in a religious crackdown but admitted that a temporary ban affecting many religious faiths, including Islam, was in place.
A legislative process was under way in Angola to deal with the ban on illegal religious faiths, the diplomat said. However it was unclear how long the process would take or what the regulations for legalising religious groups would be.
Deriding widespread reports of Angola becoming the first country in the world to ban Islam as "false and a misinterpretation of communication", the diplomat asserted the temporary ban would be lifted once Muslims obtained legal permission to practise.
Charge d'affairs of the Angolan embassy in India, Joaquim Ganga, said: "Once the legislation process [obtaining licences for worshipping places] is completed, all temporary banned religious faiths will be able to exercise their activities freely."
Regarding accusations that Islam has been specifically targeted, Ganga added: "The latest move by the Angolan government to come down on the religious groups is targeted at all religious faiths which are not legalised yet, including dozens of Christian churches."
When asked why Angola has decided to act now, he said: "Islam, along with many other religious groups, has been operating in Angola without legal permission and 'quickly mushrooming' in recent times, forcing the authorities to act."
The African press, followed by the international media, earlier reported that Angola has become the first country to ban Islam by shutting down mosques across the country, quoting both the country's president and minister of culture.
But Ganga insisted: "All reports mentioning that the Angolan government is targeting Muslims are false and amount to a misinterpretation of a communication. All religious faiths, namely Islam, are respected and protected in Angola provided they abide by laws of the land."
Muslims account for less than 1% of Angola's population of 19 million, while more than half of this former Portuguese colony subscribe to different denominations of Christianity.