Angry Palestinians clashed with Israeli troops after Friday prayers as protests over US President Donald Trump's recognition of Jerusalem as Israel's capital entered a second week. Palestinians set fire to tyres and threw rocks at Israeli troops who responded with tear gas and live fire.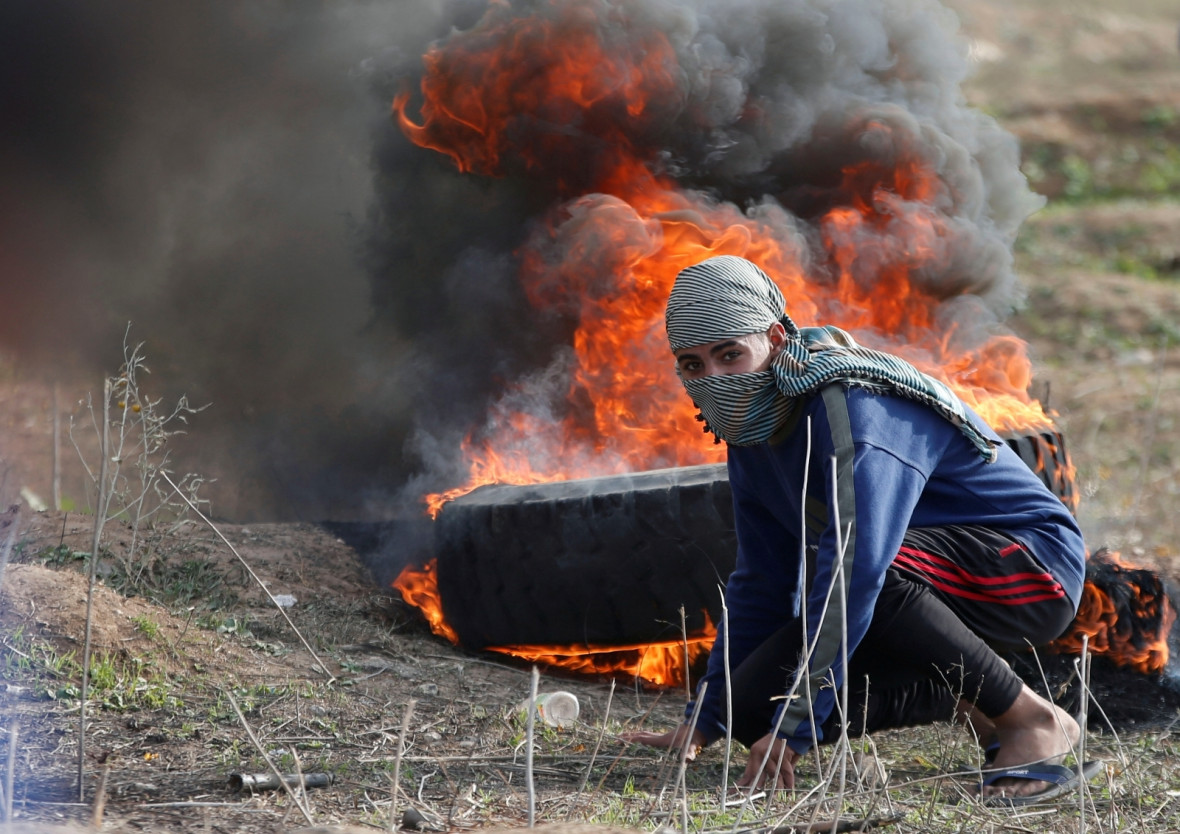 Israeli police troopers shot a man after he stabbed and hurt an officer near the Palestinian city of Ramallah in the West Bank. Eyewitnesses who saw the Palestinian fall said he was holding a small knife and wore what looked like a suicide bomb vest or a fake explosive device.
Israeli police spokesman Micky Rosenfeld said the officer was moderately injured. The attacker was evacuated from the scene by the Red Crescent medical service. His condition is unclear. Police are investigating reports that the Palestinian was posing as a journalist in order to get close to the officer.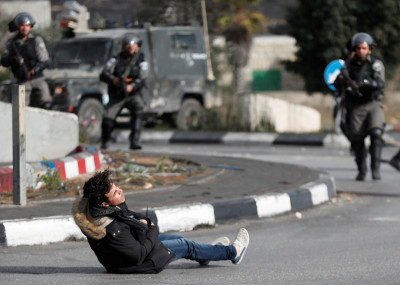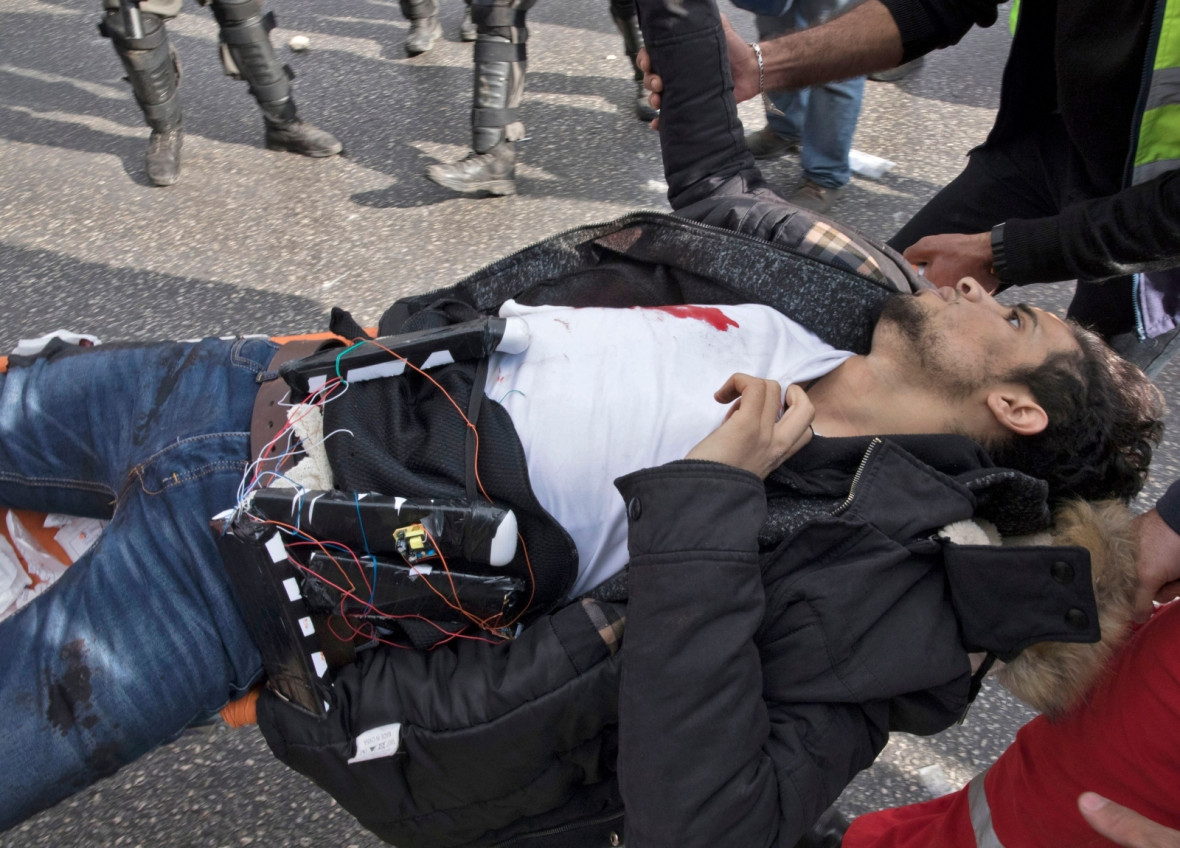 Israeli troops shot dead three Palestinians and wounded 150 others on Friday. Gaza Health Ministry spokesman Ashraf al-Kidra identified one of the men as Ibrahim Abu Thuraya, 29, a disabled man who had both legs amputated. He had taken part in several border skirmishes recently with images on social media show him carrying a Palestinian flag.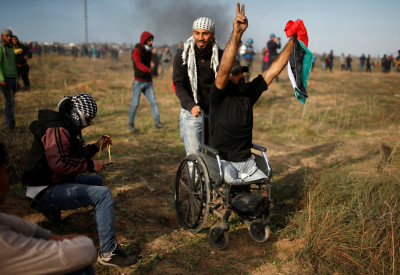 Another 82 Palestinians were injured in clashes in several locations along Gaza's border with Israel, at least five of whom were seriously wounded, he said.
Palestinians have been clashing with Israeli troops across the West Bank and along the Gaza border since President Donald Trump recognised Jerusalem as Israel's capital. The Islamic militant group Hamas that rules Gaza has called for a new armed uprising against Israel in response to Trump's declaration. There have also been protests across the Muslim world and in Europe.
The Trump announcement departed from decades of US policy that the fate of Jerusalem should be decided through negotiations. Protests in response to the announcement have taken place in various Arab and Muslim countries in the region.
East Jerusalem is home to sensitive Jewish, Muslim and Christian holy sites and the fate of the territory is an emotionally charged issue at the heart of the conflict.
The Palestinians seek east Jerusalem, captured by Israel in the 1967 Mideast war from Jordan, as the capital of their hoped-for state. Israel says the entire city, including east Jerusalem, is its eternal capital.
Palestinians were infuriated by Trump's announcement on 6 December because they saw it as siding with Israel on the most sensitive issue in the conflict.
Palestinian President Mahmoud Abbas has said Trump's move disqualified the US from continuing in its role as the traditional mediator of peace talks.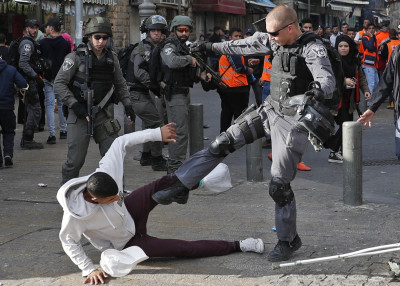 Trump said his decision merely recognises the reality that Jerusalem already serves as Israel's capital and is not meant to prejudge the final borders of the city.