Thousands of spectators gathered to watch competitors tumble down Coopers Hill in pursuit of a round Double Gloucester cheese during the annual cheese-rolling event near the village of Brockworth in Gloucestershire. With a disputed history dating back to at least the 1800s, the annual Cooper's Hill Cheese Rolling involves competitors chasing an eight pound Double Gloucester cheese down a steep hill.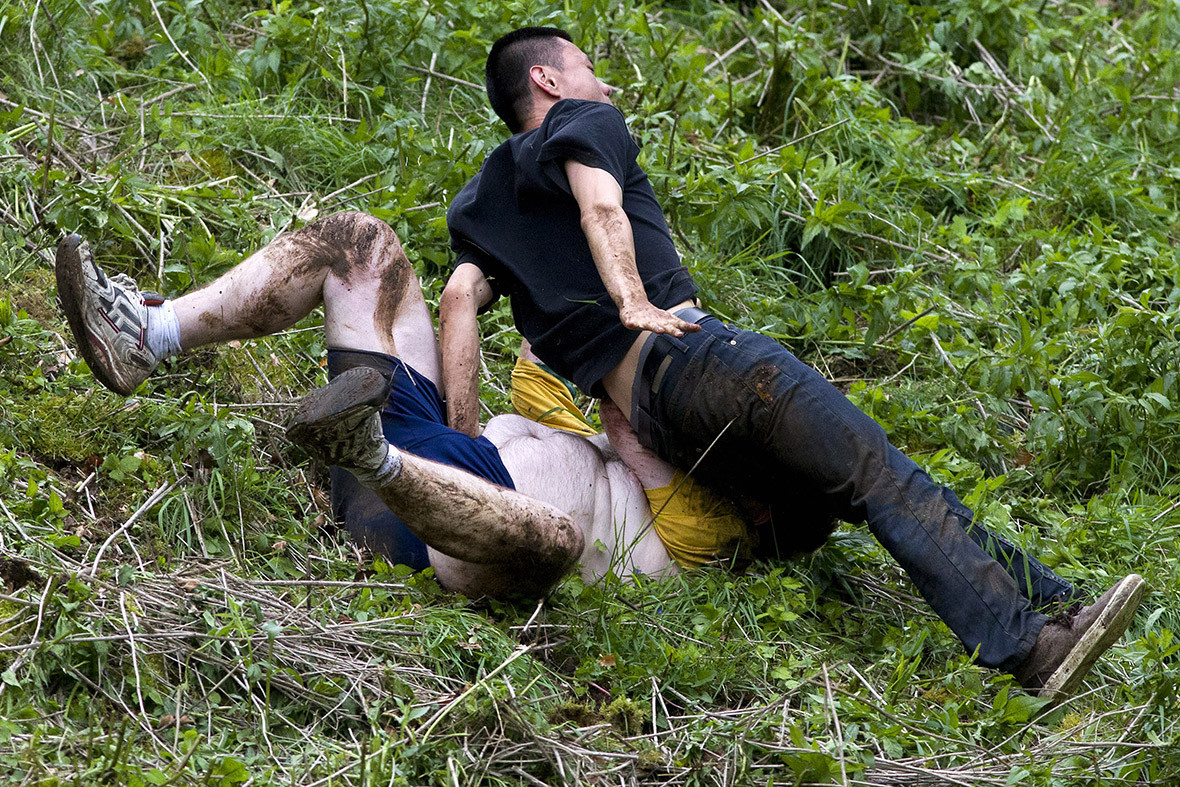 Several runners were injured; one man broke his wrist, while another had a broken collarbone.
The official event was banned in 2009 due to safety concerns, but enthusuasts have continued to stage unofficial races every year on the bank holiday at the end of May.
In an attempt to make the race safer, revellers had to chase a foam imitation cheese last year, but this year the real thing was back on the menu.
Josh Shepherd, the winner of the first race, told the BBC he was "really happy" but "doesn't really like cheese".