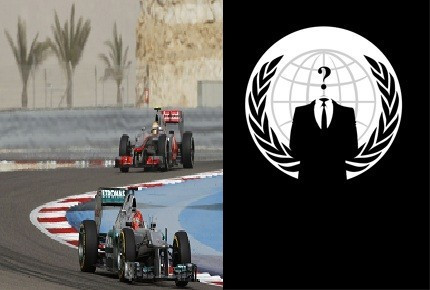 The Anonymous hacking collective has threatened to take offline the websites of Formula 1 Grand Prix and the Bahraini government in support of pro-democracy protests in the Gulf kingdom.
In a statement, the hacktivists pledged to Bahrain's royal family to "wreck your little party against Mr [Bernie] Ecclestone".
"Anonymous will not stand by and allow you a race fuelled by the blood of our freedom-loving comrades in Bahrain," reads the statement. "We will remove you from the world wide web, whether you be Grand Prix or Bahrain government - we shall take it all down. We will expose the personal data of any person who supports this race in any way."
Clashes have already erupted in the capital Manama against the controversial F1 Grand Prix, which is scheduled for this weekend. The rally came after Bahraini authorities launched a crackdown on opposition activists with local sources reporting increased house raids and arbitrary detention of protesters.
Formula 1 boss Bernie Ecclestone, who last year said he was not concerned over Bahrain once again hosting a grand prix despite the ongoing crackdown on pro-democracy protests, said last week he has not had "any negative reports from anybody there."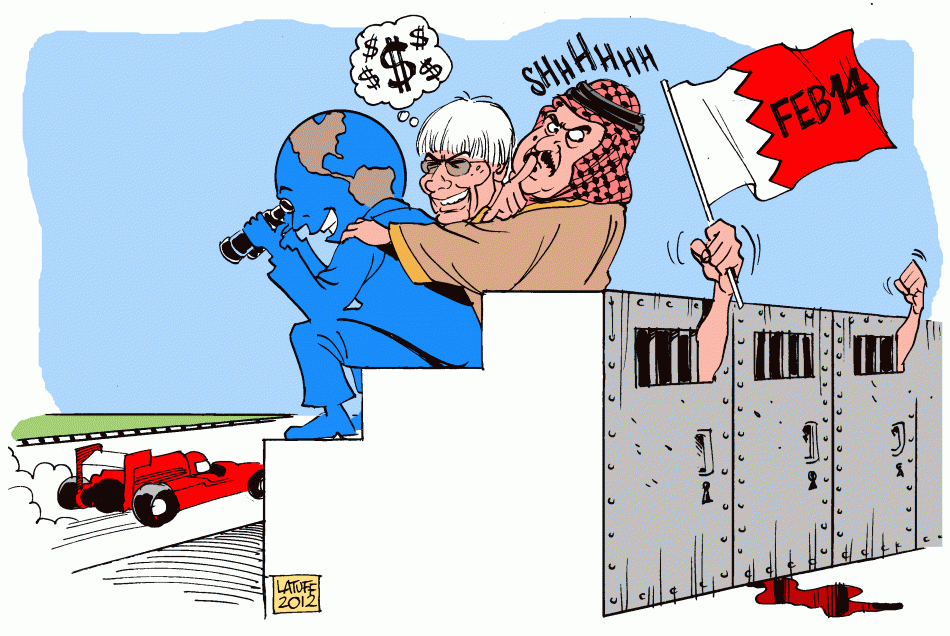 In 2012, the Bahraini Grand Prix took place in April despite worldwide calls for a boycott, against the backdrop of violence on the streets of Manama which caused death and injury during the race weekend.
Ahead of the race, Anonymous attacked and took offline the Formula One website in support of the Bahraini protests. The hacktivists also defaced the official website of the Bahrain government and called on all members of the collective to e-mail and phone bomb the official numbers and addresses of FIA in US, Canada, UK, Australia and Europe.
The collective posted a statement on the website F1 Racers condemning the regime of King Hamad bin al Khalifa. "For over one year the people of Bahrain have struggled against the oppressive regime of King Hamad bin Al Khalifa," reads the statement.
"They have been murdered in the streets, run over with vehicles, beaten, tortured, tear gassed, kidnapped by police, had their businesses vandalised by police, and have tear gas thrown in to their homes on a nightly basis."