Anonymous Censorship Wars: eBay Supports Anti-Sopa, Pipa, Acta Cause [EXCLUSIVE]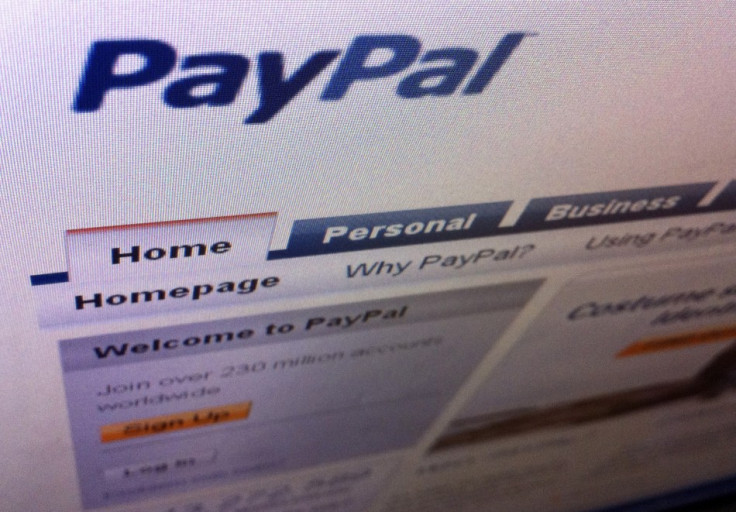 The parent company of the PayPal payment service has issued a statement voicing its opposition to the controversial Sopa, Pipa and Acta acts.
Speaking to the International Business Times UK, a PayPal representative confirmed that while the company was still opposed to online piracy, it was against any new policy that threatens to censor the internet.
Specifically, the PayPal representative mentions the controversial US' Stop Online Piracy (Sopa) and Protect Intellectual Property (Pipa) acts key risks to internet freedoms, suggesting they would lead to online censorship.
"eBay is dedicated to partnering with businesses and law enforcement globally to stop piracy and counterfeits, but we oppose the Stop Online Piracy Act (SOPA) and the Protect IP Act (PIPA) because these bills contain concerning provisions that lead to increased litigation, cybersecurity and censorship risks," said the representative.
PayPal went on to clarify that while it was against online censorship, the company still actively opposed online piracy and would be willing to block payments to sites sharing stolen goods.
"We do not comment on specific merchant accounts. PayPal does not support online piracy. As part of our acceptable use policy, PayPal prohibits the sale of stolen goods, including digital and virtual goods, as well as items that infringe or violate any copyright, trademark, right of publicity or privacy or any other proprietary rights under the laws of any jurisdiction," read PayPal's statement.
The statement re-affirmed the company's 2011 deal with the music industry's IFPI, where it pledged to help combat online piracy.
"Today's announcement shows that PayPal is very serious about fighting music piracy. We've always banned PayPal's use for the sale of content that infringes copyright, and the new system will make life even harder for illegal operators. Our partnership with the music industry helps rights holders make money from their own content while stopping the pirates in their tracks," read eBay's 2011 statement.
In the past eBay has blocked the use of its PayPal service on a number of high-profile sites, including Wikileaks. The blockade was one of the key factors that led to the Anonymous led OpPayPal protest. The entirely legal campaign began in July 2011 when Anonymous called for "anyone using PayPal to immediately close their accounts and consider an alternative."
The operation allegedly led to 20,000 PayPal accounts closure and massive a $1 billion loss for PayPal's parent company eBay - these figures were given by Anonymous and remain unconfirmed.
© Copyright IBTimes 2023. All rights reserved.