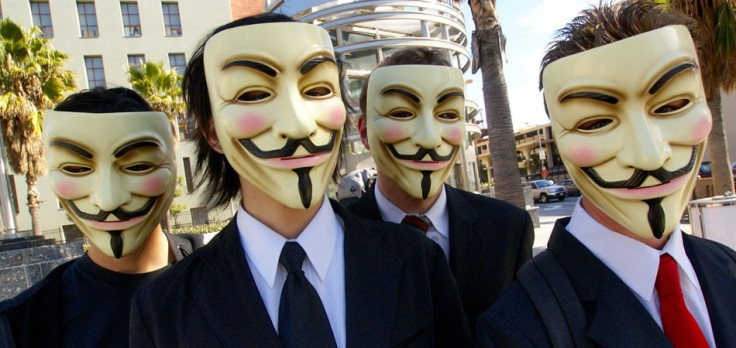 Following the Metropolitan Police's statement warning Anonymous hackers and their supporters of the potential jail sentences they could receive, the hacker collective has turned its attention stateside, promising attacks on a number of U.S. government agencies.
The Met's Warning
Earlier this week after Anonymous and LulzSec spokesman Jake Davis, aka Topiary's, court appearance, the London Metropolitan Police issued an open statement via Twitter warning Anonymous hackers and supporters of the criminal charges they could face if caught.
The statement was released via TweetDeck and was reportedly done to remind all Anonymous hackers and supporters of the laws they were breaking.
It clarified: "Anyone considering accessing a computer without authority should understand that such acts are unlawful and can carry a term of imprisonment.
"Under UK legislation, it is an offence if a person acts from within the UK upon a computer anywhere else in the world. It is also an offence if someone anywhere else in the world to criminally affect a computer within the UK."
The statement went on to highlight that under current British law cyberoffenses could carry jail sentences of anywhere between two to 10 years, commenting: "These offences cover the acts of unauthorised access to personal accounts, Distributed Denial of Service (DDOS) Attacks and intrusive hacks where data is taken or systems changed."
Anonymous' Response

Responding to the Met's statement, Anonymous issued two tweets. The first reading: "http://bit.ly/mTzWRt | Dear Met: "When injustice becomes law, rebellion becomes a duty." | #FreeTopiary #AntiSec."
Later followed by: "Also, Met: Unlawful does not equal illegitimate. We will not accept laws that the ruling class ignores whenever they choose to. #FreeTopiary."

Promised Attacks
Since Anonymous' message of defiance, the group has been oddly inactive in the UK. Outside of its "Free Topiary" campaign the group is yet to announce any new operations on British cyber-soil.
Instead, the group seems to have turned its attention towards the U.S. The last attack publicized on its AnonymousIRC Twitter page saw the group release numerous Sheriffassociation.tar e-mail addresses reportedly taken in a cyberassault on the Boon County Sheriff's Department.
Following this, rather than announcing any new UK initiatives, Anonymous promised a fresh slew of attacks on several American law enforcement agencies tweeting: "NSA, CIA, FBI, YOUNAMEIT: You have all of our data. How about the public receives all of your data? Working on it. #AntiSec."