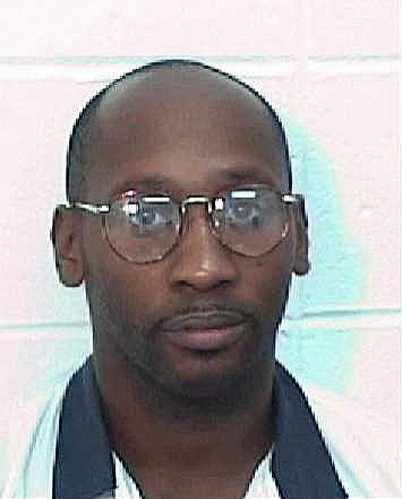 Anonymous has joined the thousands of individuals and organizations protesting Georgia's execution of Troy Davis, promising a series of revenge attacks in a number of statements issued via its AnonymousIRC Twitter account.
"On this sad day you have changed the rule of the game, USA. We have adapted already. #TroyDavis, we will never forget you. #OccupyWallstreet" read one of Anonymous' tweets, referring to a protest in New York. "And now we show our respect for #TroyDavis with one hour of silence. You are a true martyr. May your journey be well. The world is with you."
The statements came just after news of Davis' execution became public after 11 p.m. The case had gained global media attention after significant doubts were cast over Davis' guilt.
Davis maintained his innocence of the 1989 killing of Officer Mark MacPhail right up to his final moments.
"I want to talk to the MacPhail family," said Davis as he was being prepared for execution. "I was not responsible for what happened that night. I did not have a gun. I was not the one who took the life of your father, son, brother."
Following its initial statements of support, Anonymous' message took a darker tone, indicating plans to enact a number of revenge attacks on U.S. authorities.
"Georgia has prepared for ddos? [dedicat denial of service] Did they also prepare for the next stage? Too bad there is no weekday starting with "G". #TTT #FFF #SSS," read one of the tweets. "#TheWorldWasWatching and has witnessed: The #USA is a barbaric, Orwellian police state. Like Libya, Egypt, Tunisia was. NEED CLEANSING."
Anonymous also issued a number of statements indicating it would shift its focus away from the continuing Occupy Wall Street protest to focus on the Davis execution.
"And #OccupyWallstreet, we do not forget you. You will understand that we have our eyes on #TroyDavis now. Sail Strong! We're with you," read Anonymous' tweet.
The group did not clarify what form the new action would take, though in the past the collective has mounted cyber attacks against governments and organizations it takes as having acted unjustly.